BUY PATRIZIA PEPE BAGS AND ACCESSORIES ONLINE
Spending the summer in the city represents the double opportunity to enjoy the quiet of metropolitan streets and to reinvent ourselves as tourist of the places where we spend every day without giving the due attention. Major capitals are also interesting destination for summer holidays, reserving visitors many cultural and entertainment ideas.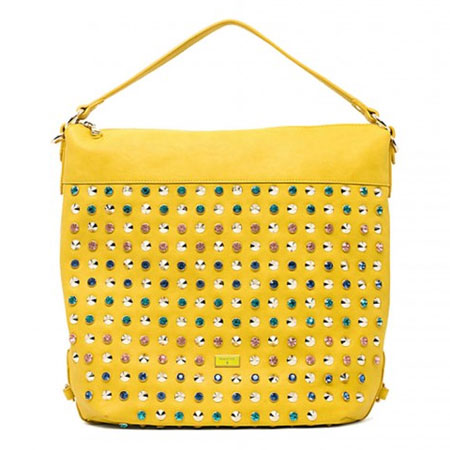 If for beach or countryside the look to adopt is easily understood and supported by the usual equipment required, in the city outfits can be very different, leaving ample margin to the most glamorous and original styles.
Among the accessories that contribute most to make a style very unique, there are obviously handbags, which, in the case of Patrizia Pepe brand, perform with style and functionality to accompany every woman in her summer city life.
In addition to reversible shopping bags we have already talked about, perfect with its summery fantasies and shimmering shades, Patrizia Pepe offers a wide choice of satchels, hobo bags and shopping bags to make the summer style sensual and particular.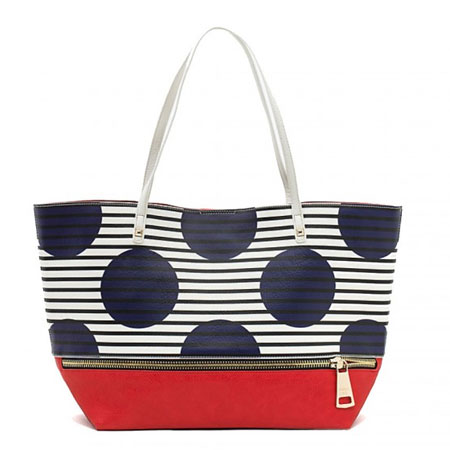 Patrizia Pepe handbags keyword for the warm season in the color, reflected in its brightest shades: lemon yellow bags are a striking example of the brand's trend, combining this tone with sparkling blue and green stones. For the most elegant ones, the same models are also available in black with gray and silver stones.
For an ironic naval style, instead, Patrizia Pepe plays with stripes and polka dots with wide shopping bags in the colors of white, blue and red, made even more playful with the maxi zip closure at the bottom of the bag: the wideness and the functionality of shopping bags make them perfect for leisure days with friends but also during work time, bringing a touch of seaside style at the work desk.
For a city summer Patrizia Pepe stands beside women in choosing the right accessory to pass the warm season among the streets of our city or unknown capitals without losing its sensual and sophisticated style.