BUY GUESS BAGS AND ACCESSORIES ONLINE
As already mentioned for the world of men's accessories, even for the world of accessories for women, the backpack has acquired a prominent position, becoming one of the strength of all of the summer collections.
Women especially love the backpack for its ability to carry the goods that they need every day without having to keep busy hands. Indeed, if this bag model can play an important role in the most vacationing periods like summer, when to handle maps or take photos in freedom it is almost necessary, is even useful because it can be carry on both shoulders.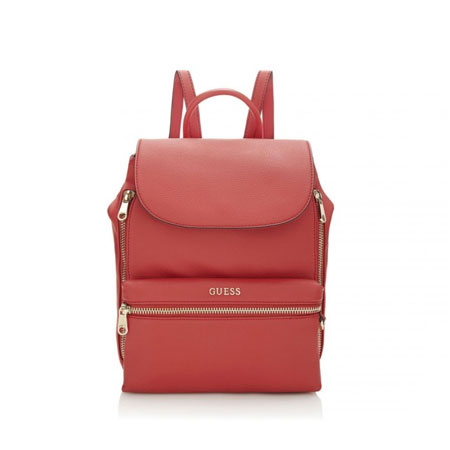 The comfort and functionality of  women backpacks go hand in hand with their style, which can range between different genres thanks to its versatility. In this regard, it is impossible to not talk about of all the Guess backpacks, which collection after collection and season after season are able to enrich women's wardrobe with accessories that are feminine but casual at the same time.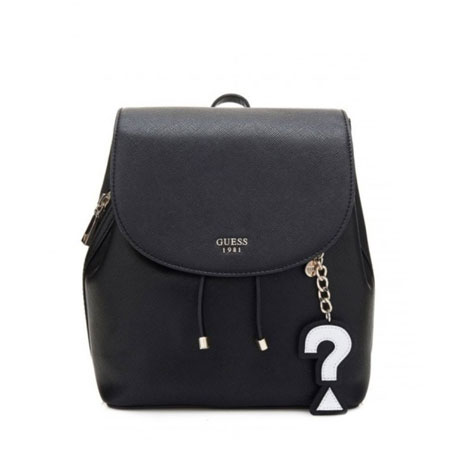 For the 2017 Spring-Summer collection Guess introduces very different style of backpacks, the two new collections called Alanis and Pin Up Pop. The Pin Up Pop backpacks collection is characterized by simple and rounded features, emphasized by black cutting edge and a maxi charm that fit perfectly with the pop style. The Alanis line, on the other hand, ranges between sizes, colors and materials, meeting the tastes of every woman. The smooth texture variant offers bright colors like cobalt or red, instead, the variant with quilted details tends towards the more romantic color shades like white, beige or pink.
Both of the collections offer models with front and interior pockets, adjustable shoulder straps and every comfort to keep the everyday accessories safe and in order. Just like the shopping bags or the messengers bags, also the backpacks became one of Guess's top-of-the-line models, fitting perfectly with the brand style, feminine but with original and ironic touches.