The style of Coccinelle's handbags is always recognizable for some elements that characterize them, especially for one pattern that has become a true brand icon which stands out among all of the others: the B14 Bag.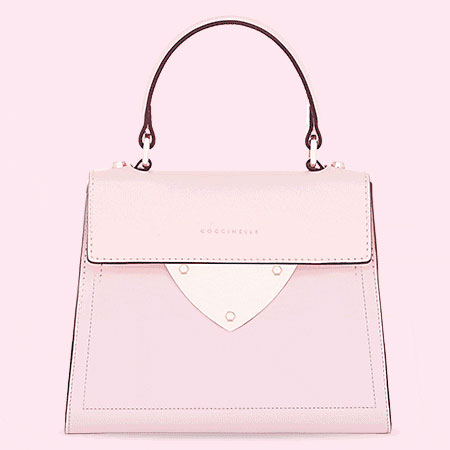 Coccinelle B14 is available in two versions, minibag and medium size. It has all the features that a woman's handbag must have: the possibility of being hand-worn or shoulder-carrying with a front flap for an easy closure. The design is simple and straight, this means that there is so much space for color and materials like elegant gold chromed metal details.
For the Spring-Summer Season, Coccinelle B14 was designed through fresh pastel shades of malva, blue and pale yellow, still offering the most elegant and timeless variety in black. Each Coccinelle B14 is made of leather, enriched by accurate interior trim and metallic details, including the maxi triangular shape on the frontal plaque, to emphasize the closure on the flap.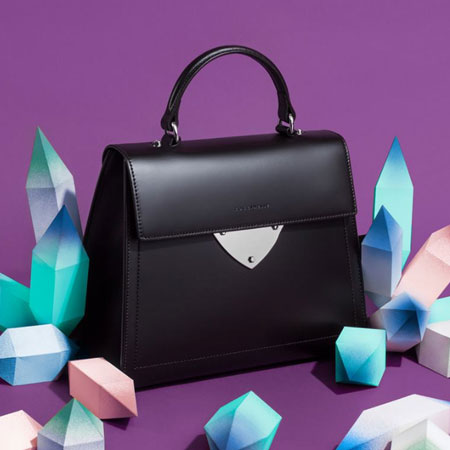 The Coccinelle B14 is particularly appreciated by women for its versatility: perfect in its black miniature version for the most elegant social occasions, while the medium-sized version with its pastel colors stand out among any outfit, matching it with pair of jeans or with an elegant dress. In any case, the key to its success is a versatile design designed to be worn by lovers of a simple but sophisticated style at the same time.
Coccinelle offers season after season different versatile models with different features, meant to be reinterpreted by every woman with new and original combinations, leaving spece for creativity and femininity.