BUY PATRIZIA PEPE BAGS AND ACCESSORIES ONLINE
Clutches are an indispensable accessory in the wardrobe of every woman: despite the small size, this kind of purse is especially loved for its versatility, given the wide range of shapes, materials and colors in which can be declinated.
The word "clutch" derives from the verb "to clutch" that means to hold in hand, but these purses are also called "pochette" or envelope bag. The main feature of the clutch is the hand portability or with a small wrist strap: this type of way of carrying, as well as the small dimensions, make this accessory particularly suitable for social gatherings, where large sized bags would not be so comfortable.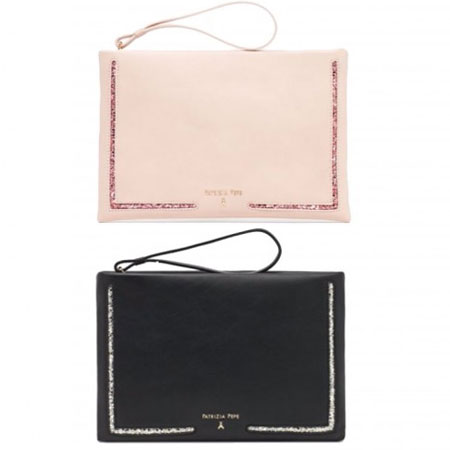 Among the brand that features a wide selection of clutches stands Patrizia Pepe, which for the summer season offers models with a particular and sparkling taste: the brand, in fact, dedicates to warm months stones and sequins, enriching a so small accessory as a true jewel of style. The small size, in fact, doesn't discourage the brand, which manages to devote all its sensual style to this type of model.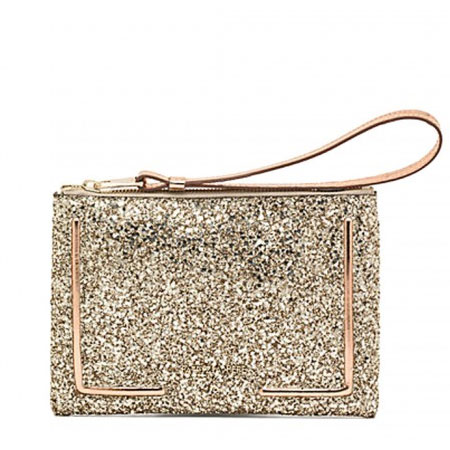 Patrizia Pepe clutches are squared, a simple and straightforward form that leaves space to details: jewel wrist straps, metallic inserts or even full-length paillette textures are among the recurring element of the brand, who love playing with color and shiny materials in order to give a touch of strong character to an accessory designed to become the focal point of an outfit.
In addition to pochettes, Patrizia Pepe pays special attention to shoulder bags, which differ in shapes and the ability to be carried by shoulder straps.
Stylish, glamorous but also original, Patrizia Pepe clutches capture every woman for their unique style, suitable to be matched with every type of look.