In addition to business bags and small leather goods, The Bridge is a well known brand all around the world for its leather accessories, crafted with high quality materials and the typical recognizable British design.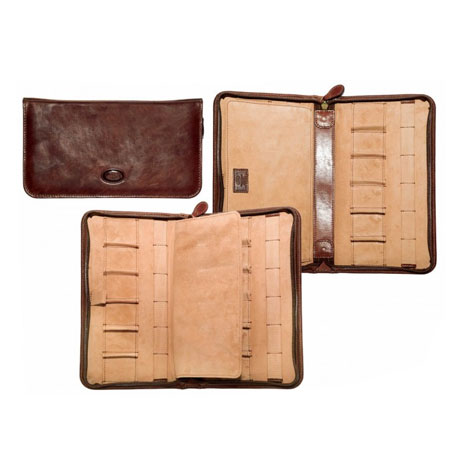 Cared in every detail, The Bridge accessories are a perfect gift idea on every occasion, given the peculiarity and originality of the products offered, such as  travel toilet kit, cases for ties or watches, as well as desk items dedicated to organized with elegance our workplace.
For businessmen always on the move, ties or watch cases of The Bridge are a great idea for combining functionality and elegance: made of hide leather treated with vegetable oils and finished with amber roller, these items are featured with practical compartments where arrange all the content with the right order and protection, both cases are fitted with a zip around closure to facilitate the easy opening.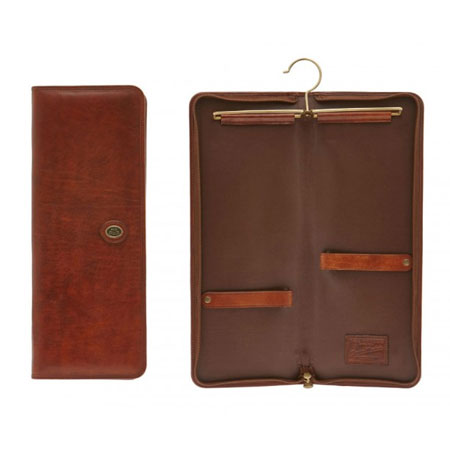 The same elegance and functionality is found in desk accessories such as agendas, frames and table mailboxes, designed to be matched to other coordinated accessories for a prestigious style even at work or in a studio.
For a more personal gift idea, obviously wallets and key rings cannot be missing: the brand declines in different shapes and features these products in order to provide the maximum performance required by this kind of accessories.  A good example of this is the new credit card holder, which externally is made with high quality hide leather and inside there are several credit card slots: card holder compartment have become an important requirement for every man or woman, so the design of wallets is revolutionizing in order to leave more room for the different types of cards.
Whatever the occasion or the recipient of the gift, The Bridge offers a wide range of ideas, all characterized by quality and elegance of design, for a thought that will not be forgotten.