BUY LE PANDORINE HANDBAGS ONLINE
Already seen in last summer catwalks and a true must for the winter, for the summer 2017 the yellow color becomes a real star in all its shades: lemon, mustard and lime colors dresses and accessories, regardless of styles and materials.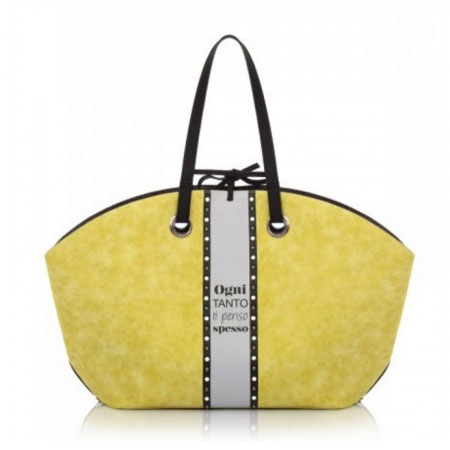 The world of women's handbags has also been captured by the brightness of yellow, as shown  by the wide range of models proposed, whether it is plain color or an original pattern. About original patterns and summer handbags, we cannot miss to talk about Le Pandorine handbags, now become an icon of ironic and original femininity.
In addition to the famous quotes that have made the brand known and loved, Le Pandorine handbags play with shapes, materials, colors and prints, in order to create season by season new and fashion models. Even Le Pandorine have ceded to the yellow for this season, offering to the brand's lover accessories in this tonality.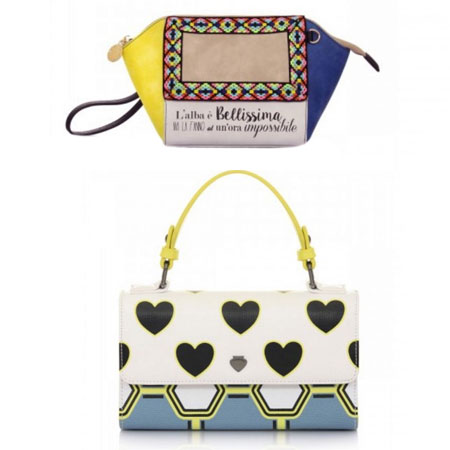 The yellow has been interpreted in Le Pandorine world in an unique and original way: in case of Pandy Bags, these shoulder bags are painted with a lime yellow with green tassels and details in gold chain; regarding reversible Sunrise shopping bags, the yellow is matched with dark gray, creating large bags unique in their style; Fresh and Etno collections, in turn, match yellow with other seasonal trend shades, such as ethnic blue or red, but also pastel spring colors as light blue or white.
Yellow color can also be found in Le Pandorine small leather goods, as in the case of lively and irreverent wallets, perfect to complete any kind of look with a touch of irony.
Le Pandorine are a passepartout to give each outfit an inimitable style, so the use of trendy season colors plays a key role without losing the main feature of the brand.