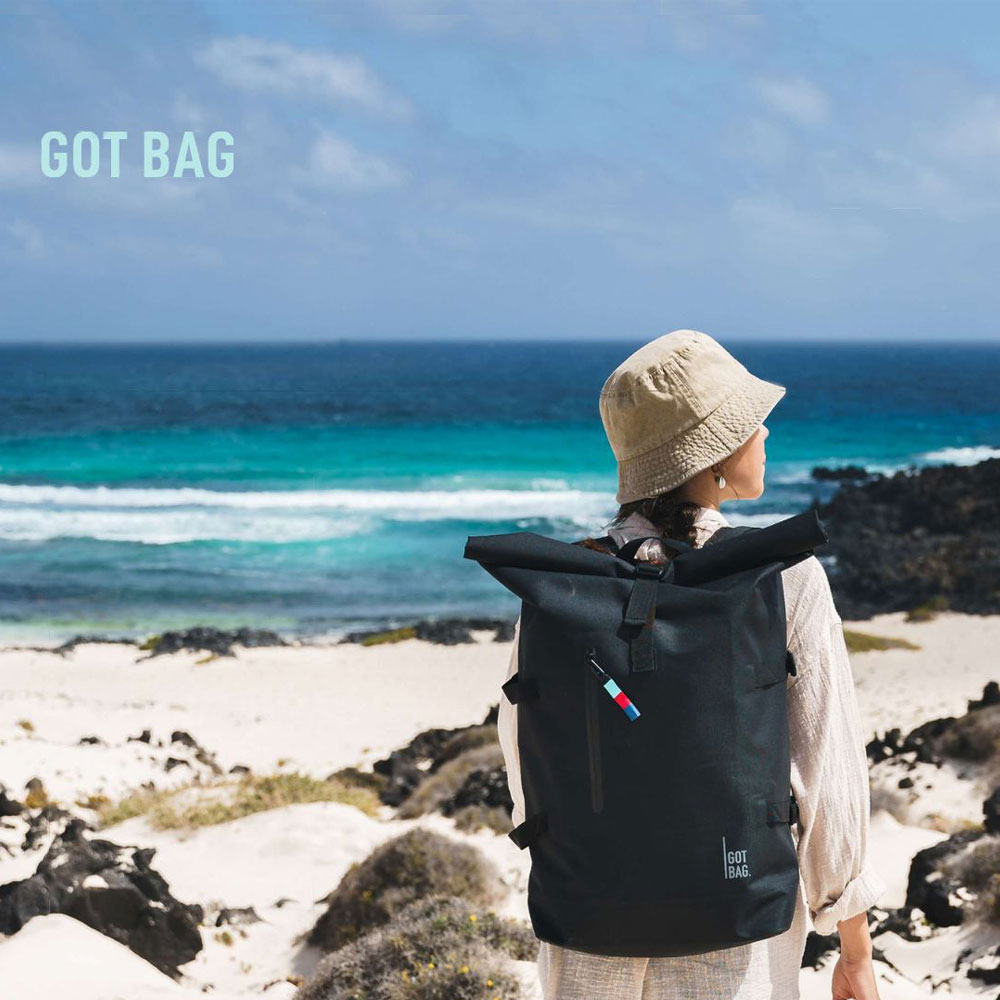 "We turn trash into treasure" is the motto of the German Company Got Bag which was born with the goal of saving our oceans from plastic pollution to preserve marine flora and fauna by making with this backpacks and travel accessories.
Following his passion for water sports, Benjamin Mandos, the founder of Got Bag, decided to oppose the pollution resulting from plastic waste, amazed by the huge amount deposited in the Indian Ocean. This led to the idea of creating a business with a strong ethical bond, which consists in collecting plastic from the waters of South Asia to create something new. In 2016, the first backpack made entirely from recycled plastic from the Ocean, the Got bag Rolltop, was produced. Over the years a large Got Bag community has been created with a strong mission. Thanks to well-organized cleaning programs in Indonesia, on the island of Java, more than 2,000 local participants gather plastic directly from the ocean, from the mangrove area and the delta region of rivers. This material is called Ocean Impact Plastic, as a symbol that from now on will no longer be a threat to the ocean.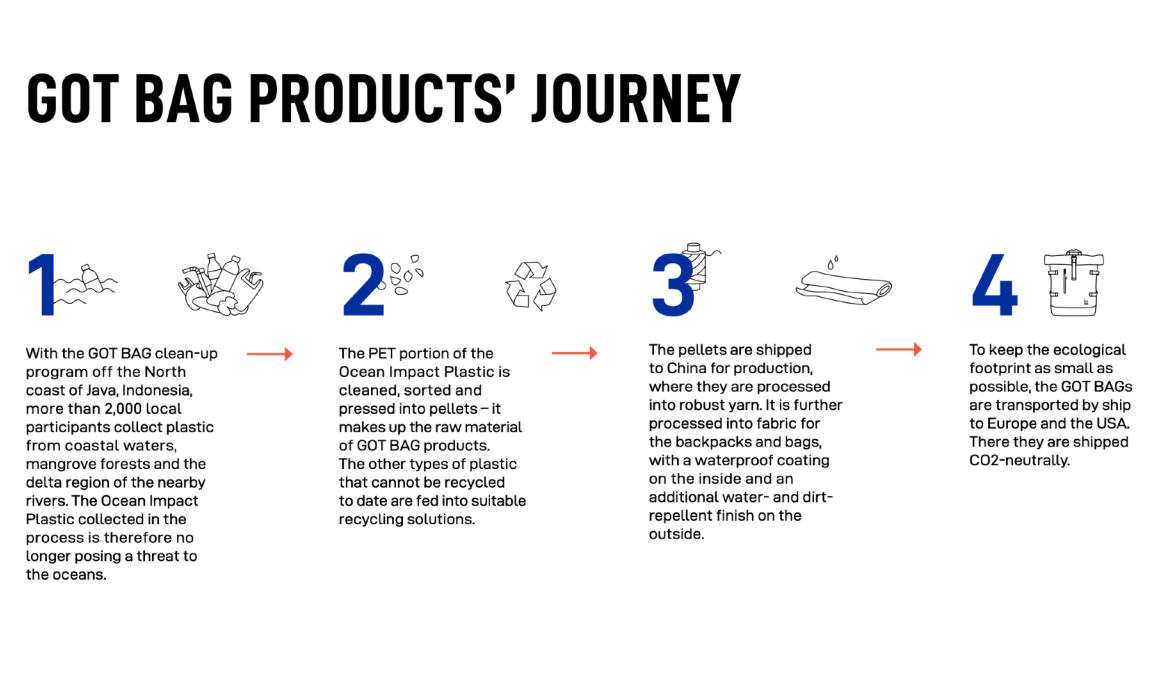 The plastic that is collected does not only include PET, which will be recycled to produce the backpacks Got Bag. All other collected plastics, such as HDPE and PP, will be recycled through the most appropriate solutions to prevent it from being dispersed again in the ocean.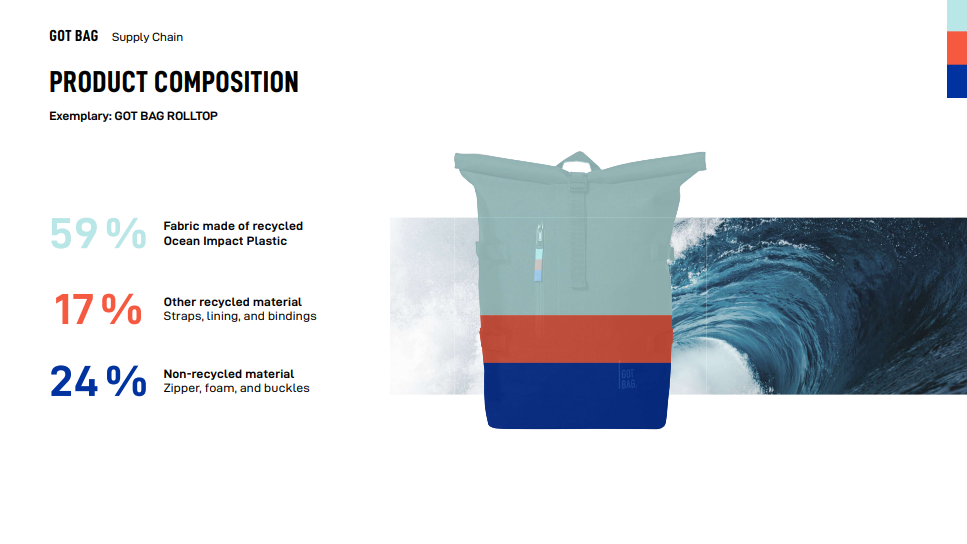 Analyzing the composition of the Got Bags, the iconic Rolltop is made of 59% fabric made with Ocean Impact Plastic, 17% recycled material for straps and linings and only 24% from other materials such as zipper, padding and buckles.
The Rolltop model by Got Bag, available in various sizes and in a very wide color palette, has the top roller with the innovative buckle closure, has a practical front pocket and side buckles to adjust the depth of the model.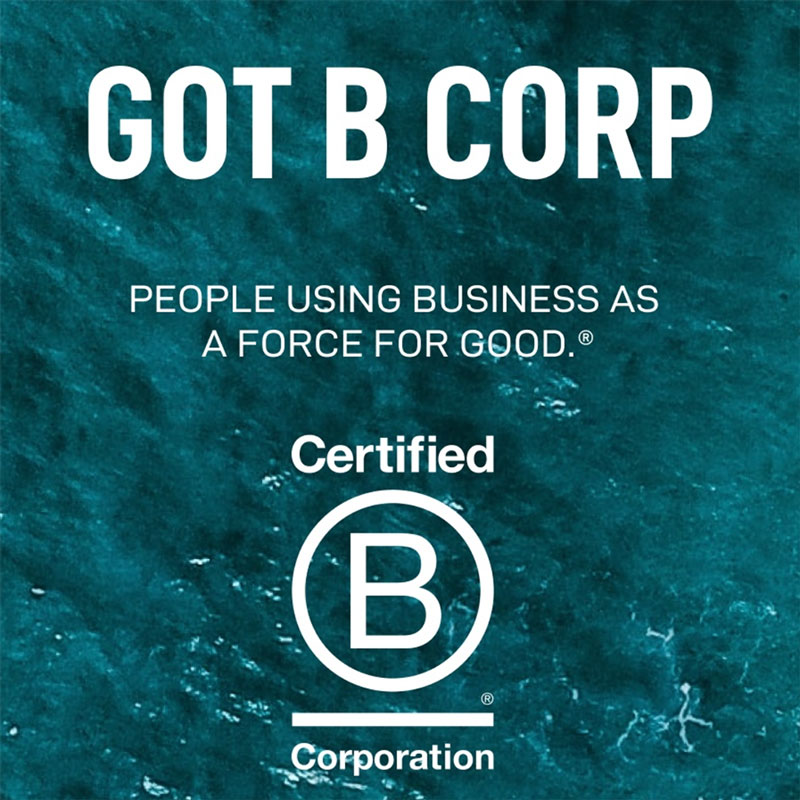 In the last year Got Bag has received the B Corp certification, an international recognition that gives merit to companies that meet the highest standards of environmental protection and social equity, have sound and reliable internal governance and demonstrate transparency regarding the activities they carry out.
Therefore, Got Bag products represent the very essence of sustainability, intervening directly on the environmental impact, creating chains of relationships and new working relationships, as well as raising awareness about a more sustainable fashion for a more sustainable world.