BUY PIQUADRO BRIEFCASES AND BACKPACKS ONLINE
A key feature for business women's accessories is the design, which must be able to combine the functionality required by these products without sacrificing style: women often spend the days between work and leisure without having te chance to change the bag, so it's necessary to bring a perfect business bag in order to be perfect in any circumstance.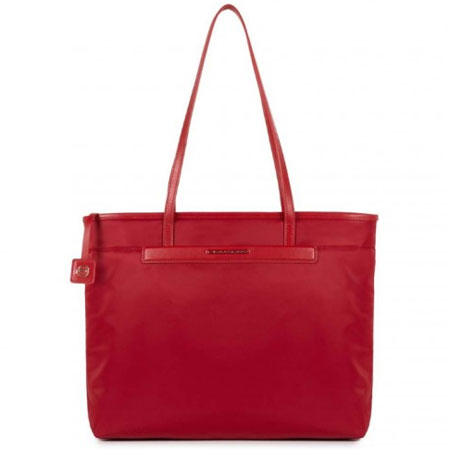 This requirement, which is not only the feminine one, is well-conceived by Piquadro, which offers work bags characterized by a unique and versatile design. For the spring-summer season, Piquadro offers collections dedicated to women's world, without sacrificing technical aspect that characterizes the brand.
The Loire collection, for example, counts handbags and backpacks made of light weight and compact fabric, with a casual design suitable for work and free time, available in the feminine shades of navy blue or red, but also in black color for the more elegant women.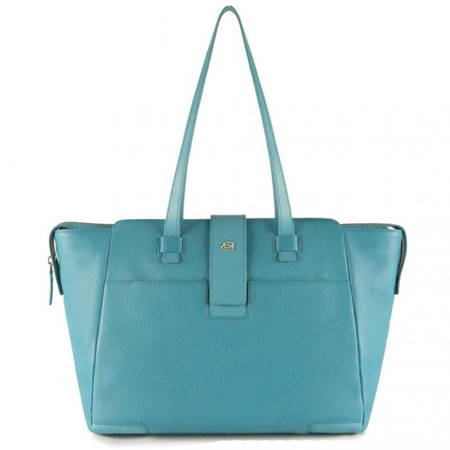 The Ili collection, on the other hand, plays with the color by offering shopping bags and business bags with the tone of turquoise and fitted with padded compartments to hold laptop and tablet. Same shades are proposed for small leather goods collection, to offer a precious leather total look.
Thames collection, on the other hand, is a line of briefcases and backpacks with a particular feminine taste, which concretizes in a wide combination of elegant colors such as beige and sand and a glamorous and generous design.
For the woman who doesn't want to give up the glamour even at work, Piquadro shows a wide range of handbags and backpacks  with a pleasant look declinated in season colors, but equipped with all the necessary to keep in order everyday tools, embracing the brand's philosophy.