Symbol of femininity and elegance, flowers are a recurring print in women's accessories, given the versatility in shapes and colors proposed, ranging from more casual styles to the romantic ones.
In addition to multicolored prints, flowered fantasies can be imprinted on the leather or even carved, making each accessory even more special. Pierced bags are one of the must of this season, for its gipsy style able to meet every woman tastes.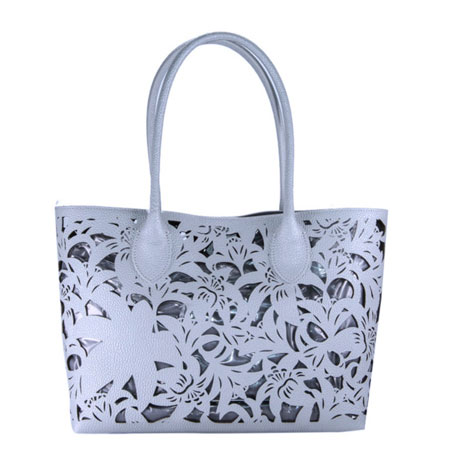 Tosca Blu Sophie collection follows these two trends, offering handbags and wallets made of perforated leather with floral fantasy, creating a pleasant color play with silver studs and the ton sur tone fabric inner pochette.
The elegance of this collection is in fact cleverly conjugated with its functionality: each model has indeed an inner fabric pochette, stuck inside the bag with the aid of velcro, which can be removed to be used separately or to be comfortably washed. This element is particularly useful talking about pierced bags, in order to keep with the right security and protection the everyday indispensable tools.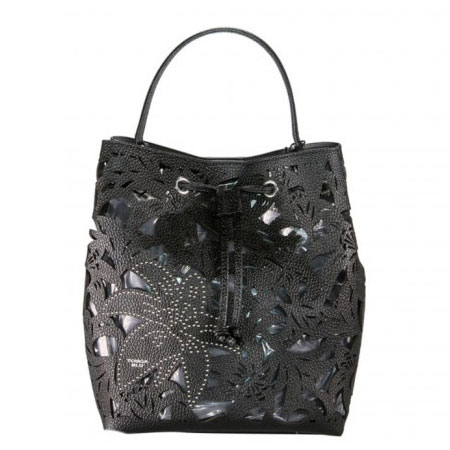 Sophie line strikes the eye at every moment of the day with different models: shopping bag for leisure and work, clutches for the evening and medium dimensions satchel bag for occasion where a more particular accessory is required. Every leather bag has its wallet, in order to have a romantic and original total look.
Tosca Blu handbags of Sophie collection are available in black, light blue or white, all shades able to emphasize the pierced effect coupled with the glossy texture of the leather and metallic details such as closures or small decorative inserts on the front of the model.
Elegant and feminine, perfect for evenings but also matched with a pair of jeans, Tosca Blu Sophie bags are dedicated to romanticism and originality lovers, with their particular perforated style.