The co-lab between Coccinelle and the most loved doll in the world translates into a manifesto It-Bag that breaks down stereotypes and barriers, with the aim of enhancing everyone's differences, encouraging self-acceptance and natural beauty..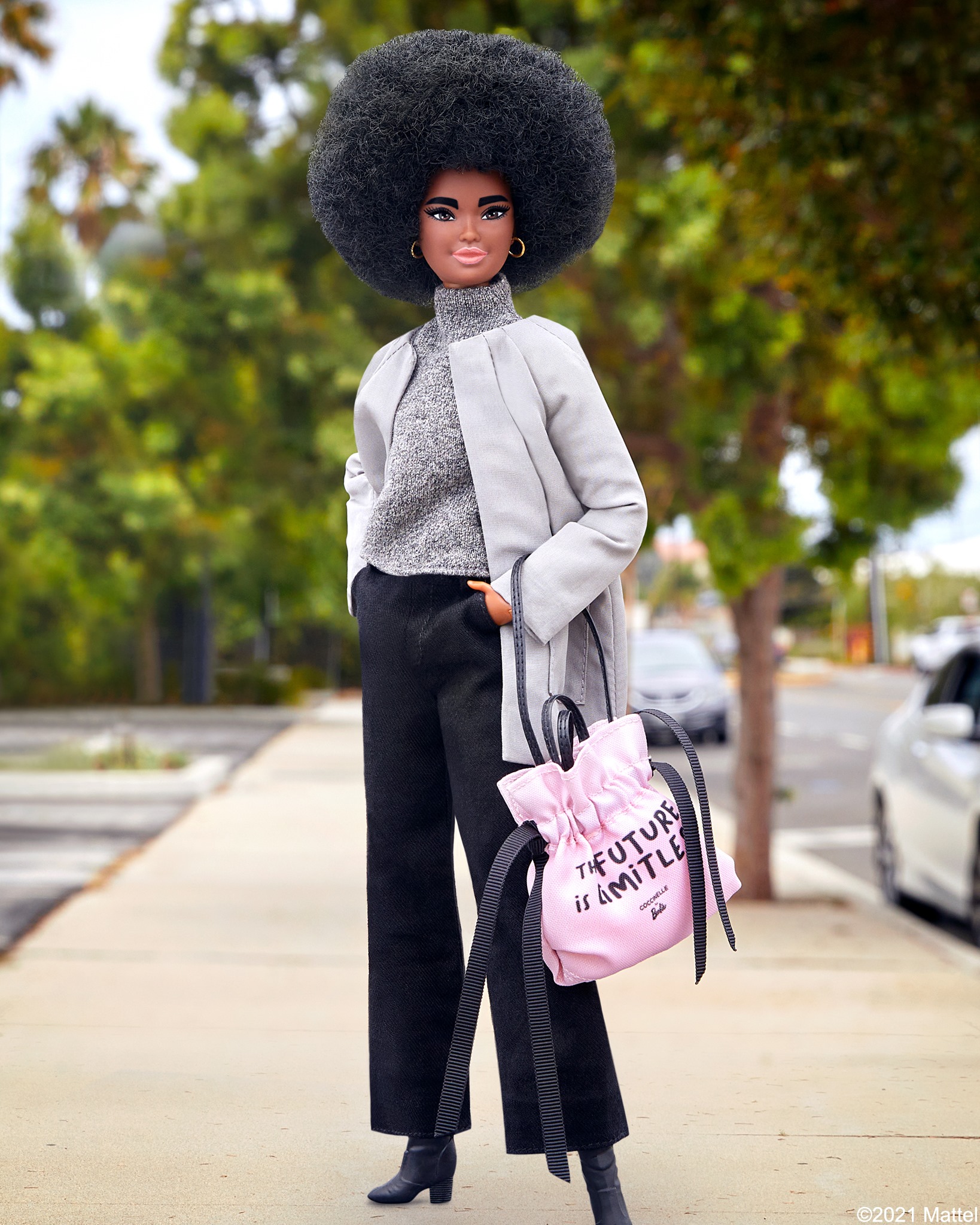 This international project has involved more than 25 countries around the world with new brand ambassadors, capable of inspiring the new generations with their stories, launching a message of positivity. A beautiful example of how an everyday object such as a women's bag can become a communication tool for global values. It is a handbag made of black nylon canvas, equipped with leather handles to give even more value to the Made in Italy craftsmanship. It is characterized by the slogan "THE FUTURE IS LIMITLESS", to shout to the world that the future has no borders. You can choose graffiti-style fonts in various colors: with pink lettering on black or black on pink.
The yin and yang of women empowerment is best represented by the doll that has made millions of girls play around the world and that over the years has best represented diversity, so that every girl could see the normality of different shapes in Barbie ™ of the body that characterizes every woman, even including dolls that reflect disabilities. The goal is to overcome any kind of diversity to 100% embody the reflection of the world that every child sees around her every day.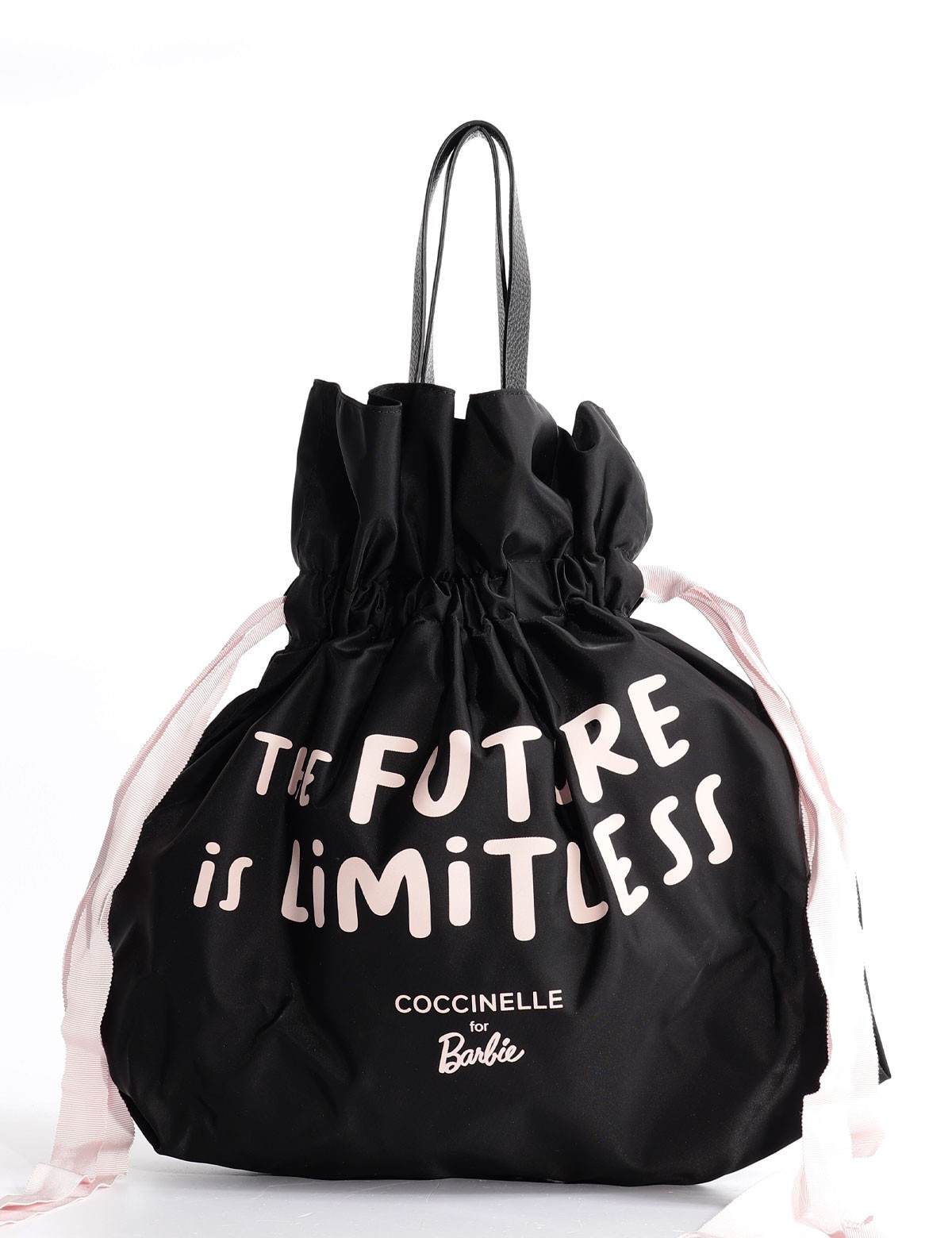 And as Barbie ™ has introduced over the years new looks and different female models based on their build (tall, petite and curvy), the collaboration with Coccinelle has created a hobo bag with shades that can be easily adapted to every look, allowing every woman to be able to "making noise" creating a community that is not only virtual and firmly believes in the power of dreams.
Scalia Group, always sensitive to the issues of inclusiveness of women, immediately welcomed this project with enthusiasm in its stores and on the e-commerce site.