Borbonese handbags: Italian appeal since 1910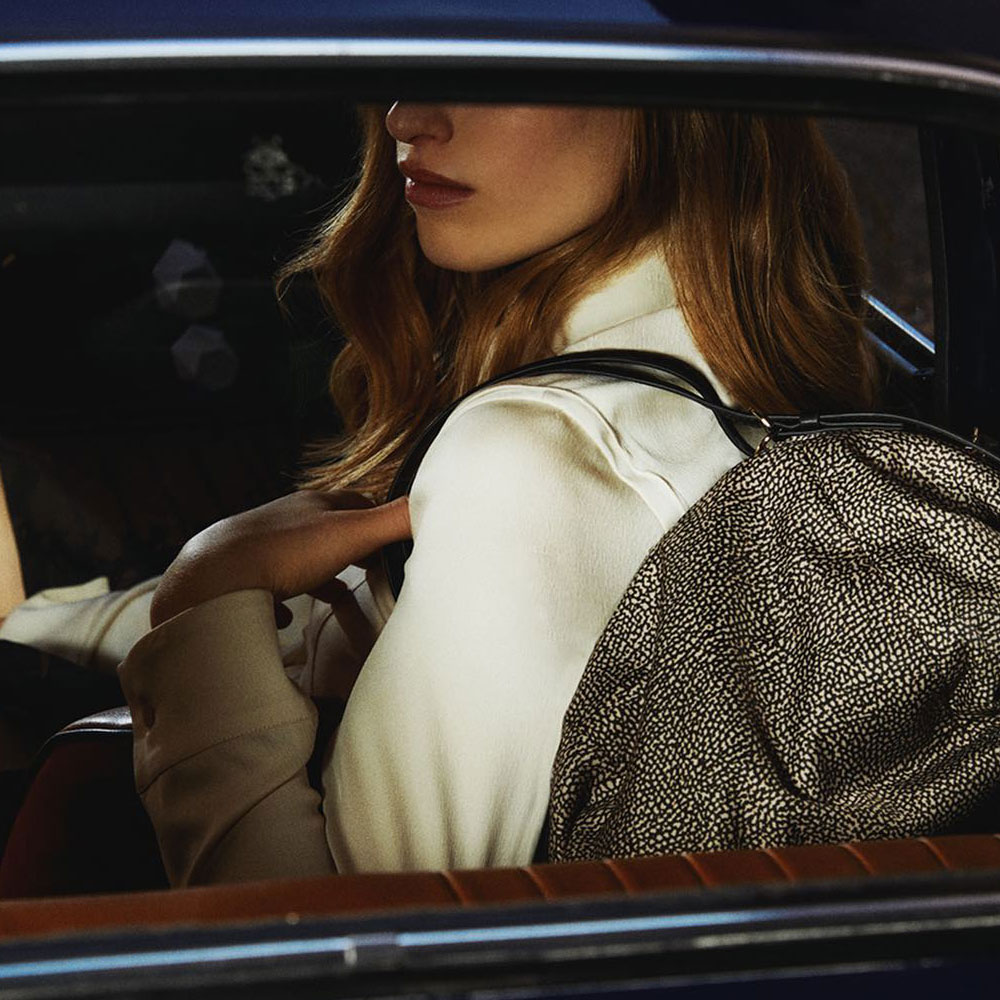 Since 1910, the Borbonese brand has dedicated its creativity to the independent, elegant and cosmopolitan woman, with a contemporary style full of contaminations, while maintaining its solid Italian identity.
Born in Turin in 1910, in fact, Borbonese is one of the longest-lived fashion houses in Italy, with a very recognizable style thanks to its iconic OP printed motif, Partridge Eye. Accessories such as handbags and small leather goods constitute the beating heart as well as the core of the brand's collections, whose activity initially started in this sector, only later expanding to clothing.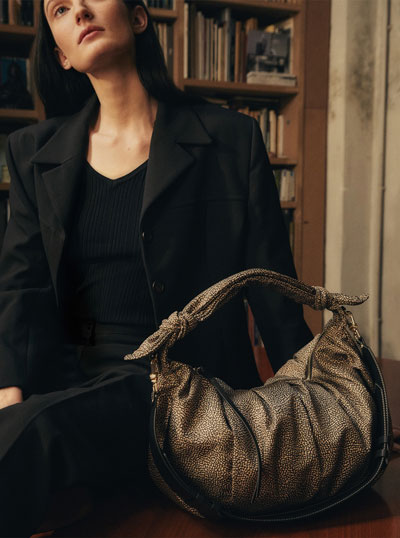 Borbonese women's bags stand out for their elegant and refined mood, but they also amaze for their versatility and functionality, which makes them ideal for any occasion and perfect to combine with any look. For this Spring / Summer 2022 collection the brand offers models that embody the right compromise between elegance and functionality, with iconic models such as the Cloudette hobo bag whose shoulder strap can be easily adjusted in order to be worn both on the shoulder and as sophisticated handbag, or like the Strapcycle shopper, where the perfect capacity for everyday life is combined with an extremely particular weaving of logo printed jacquard straps.
The assortment, as a whole, includes shoppers, shoulder bags, hobo bags of all sizes, made with fine leather details and high quality materials … and sustainability.
In fact, since 2018, Borbonese has left a strong sustainable imprint on its collections, thanks to the partnership with important companies in the field that have allowed the maison to achieve important results in a short time: the first collection made of PET nylon 100% recycled was launched in 2020, with the intention of continuing on this trend by offering not only recycled but also recyclable fabrics, up to the goal of a 100% sustainable collection. This path sends an important signal that further seals the attention that the brand dedicates to people, taking care not only of their look but also of the environment in which they live.