Samsonite Respark: the new innovative edition of the Spark collection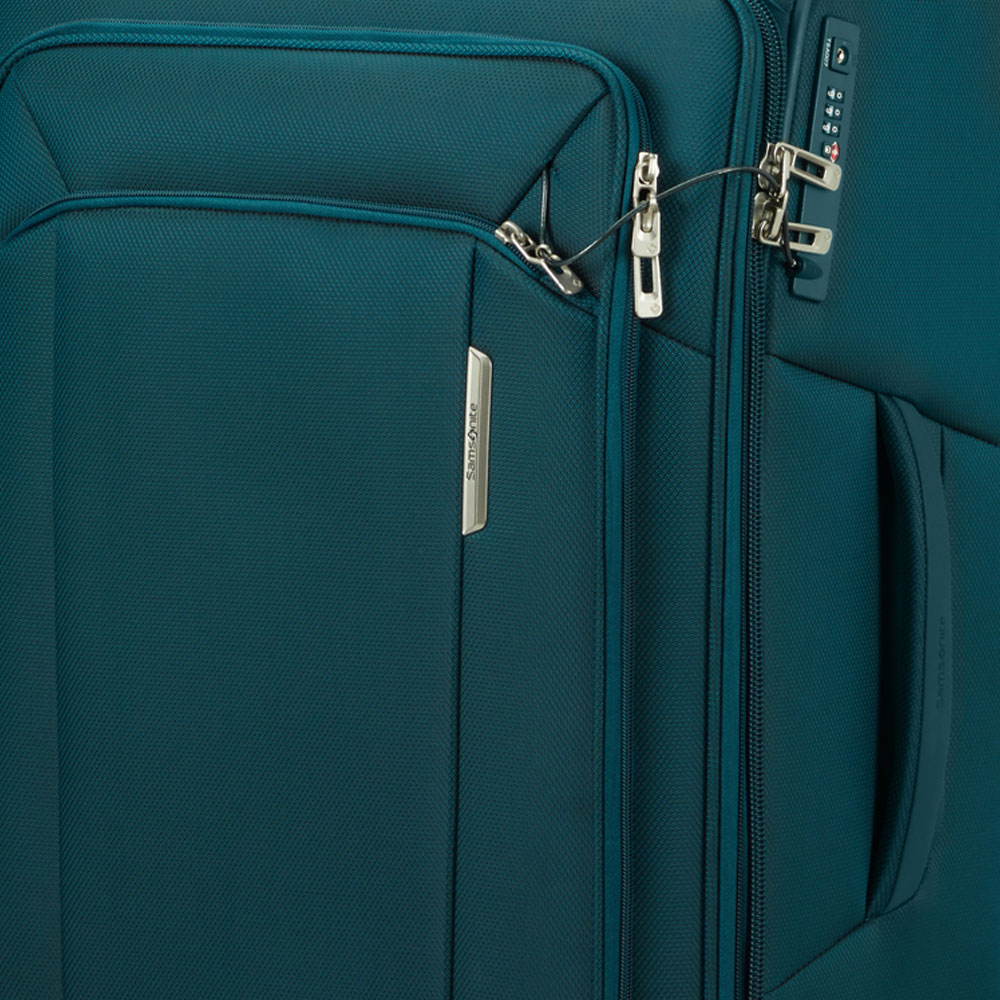 One of the new 2022 Samsonite collections is Respark, a set of soft luggage deriving from two particular elder lines of the brand, the Spark and Eco-Spark, already very popular in the past. These products turn out to be everything you could wish for to embark on a journey of practicality and style that is always unique.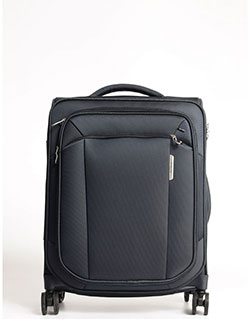 To begin with, the suitcases are made through the use of recycled materials and therefore respect for the environment.
The carry-on spinner is a perfect product for those who wish to travel carrying just the necessary, and therefore take advantage of the small size of the product which makes it suitable for storage in the overhead of the plane. However, its smaller sizes do not sacrifice comfort at all, because this bag features not only the main compartment, but also several large pockets with zip closure, in addition to the four innovative anti-shock wheels.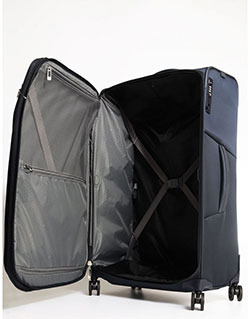 The collection, however, also includes medium and large suitcases, very large and practical, perfect for transporting various clothes and objects.
The suitcases have four wheels equipped with suspensions, excellent for moving the luggage smoothly and without damaging it, but also have a zip closure that allows it to expand. In addition, the spinners all have upper and side handles, in addition to the twin-tube towing handle, which make these models very easy to carry and very comfortable in every movement.
The interior of the products is just as practical as it is possible to find both internal dividers and fabric straps, all perfect for securing what is inside the luggage.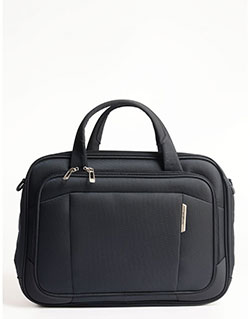 These luggage models also feature both the TSA combination and the anti-theft cable, in order to further increase the security that allows you to reliably store your personal effects.
In addition to suitcases, the Respark collection also offers a travel bag made with respect for the environment and unique details. This Samsonite small bag features, in addition to the handles and the loop for attaching to the trolley, an adjustable and removable shoulder strap and numerous internal compartments, including a computer pocket.
Another addition to the collection is the garment bag with shoulder strap, a product made very comfortable thanks to the hook that allows it to be hung on any occasion and the hooks and dividers inside.
In short, what remains to be done is to discover this new version of the much loved lines in order to choose the accessory that best suits our needs.