Care to the environment in the production of Borbonese models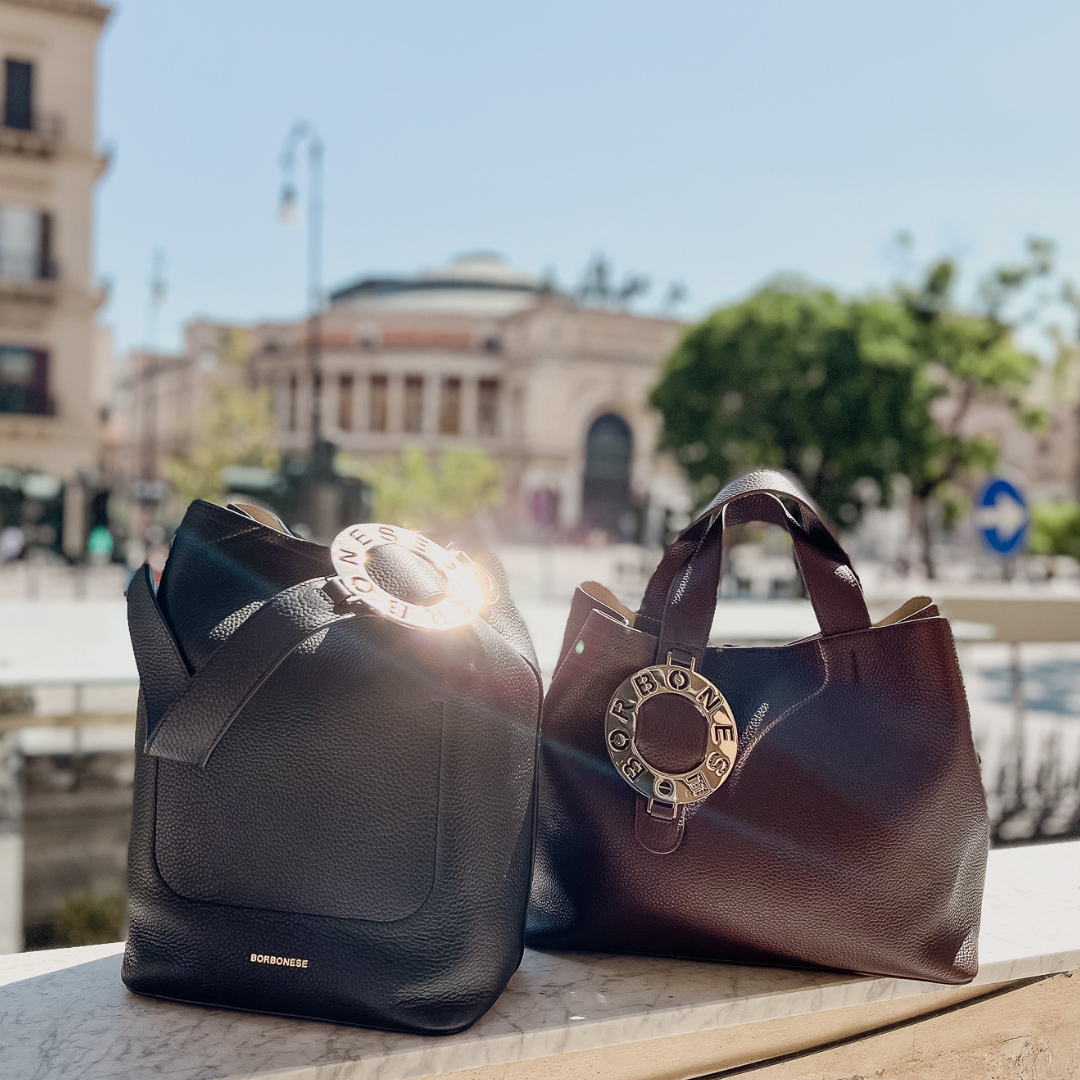 Sustainability and respect for the environment are today two important elements to keep in mind talking about fashion production.
Also Borbonese, as a fashion brand brand, has chosen in the last few years to focus on an increasingly sustainable production of its handbags and accessories, also with important partnership of the field.
The responsibility policy of the company starts first from the reduction of energy and water consumption and emissions into the atmosphere, then continuing with a decrease in the use of single-use plastic, and with a careful and responsible management of waste.
As already mentioned, the right partnerships in this path is also fundamental: for this reason Borbonese has chosen to collaborate with La Granda srl, a consortium of breeders famous for its commitment to sustainability (made through organic and natural crops made in full respect of animal welfare), with which it supports the control and tracing of hides. This collaboration has therefore allowed the use of sustainable leather for the brand's women's bags.
Even the tannery chosen by the company has an eye towards the environment, since it allows a particular aluminum-based tanning that allows the products to be disposed of without the risk of polluting, as well as helping to rework the leather.
In addition to the leather Borbonese models, 100% of the brand's nylon products are recycled thanks to the use of PET, a material created through a particular type of yarn coming from the bottles, which it also needs a smaller quantity of oil for its production.
So, thinking about so far, which among the rest has made it possible to obtain collections made entirely with PET Nylon or with eco-compatible and recycled materials and to obtain a completely recycled packaging, Borbonese aims to create in the future collections made with materials that are not only recycled but also recyclable, in such a way as to have 100% sustainable products, in full respect of the environment.