New arrival: Thule, bring your life!
"Bring your life" is the slogan of Thule, a company that since 1942 produces products and accessories for the outdoor life: a part of the brand's assortment includes particularly advanced suitcases and accessories, that recently were added to our assortment.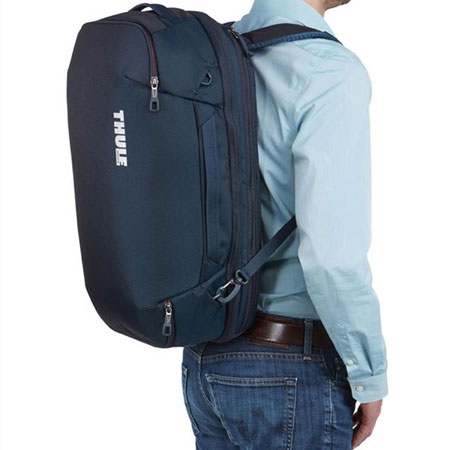 The brand's aim is to support with advanced technology the outdoor life, not only of professional travelers, but also  of families: the brand offers various accessories, that reach from roof racks for cars to baby strollers, to offer all the necessary things for traveling with every means of transport.
Respective the luggage sector, Tule presents the Subterra collection, that's main characteristic that meets the eye is the compact design, elegant and without scrolls, to let ample space to the functionality. Dedicated to every type of traveling, the suitcases from Thule Subterra are made of a hybrid material, that makes the outer cover extremely resistant and at the same time elastic, realized with a scratch-proof texture, that prohibits abrasion of the luggage during time. Within the fundamental characteristics of the travel accessories from Thule there is the draft-bar, that can be extracted without latch, to make the transport even more fluid and fast. Another strength of the brand are the wheels that are extremely resistant and rotating, to be functional on every type of ground.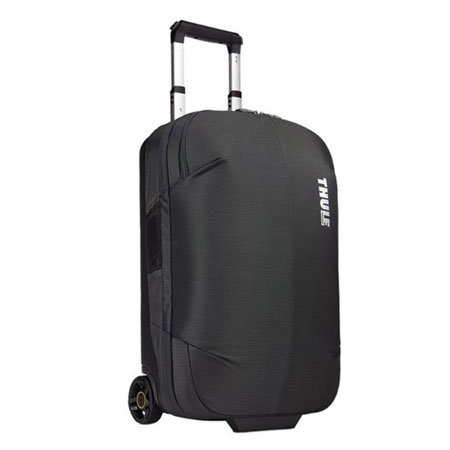 The accurateness and the finesse that are dedicated to the outside can be found also on the inside: the organization of the pockets and inner dividers follow the idea of maximization of the spaces with the adequate order and protection, especially for the technological accessories of every day and the equipment. Because of this next to the padded compartments for laptop and tablet there can be found straps or pockets for wires, battery rechargers and powerbank, to take everything in perfect order. The highest expression of the accuracy for the technology represents the PowerShuttle, a small case entirely dedicated to the technological accessories.
Innovative and of a charming design, the luggage from Thule is destined to become a real must have for all types of travelers.