Coccinelle: the essential accessories to keep in your handbag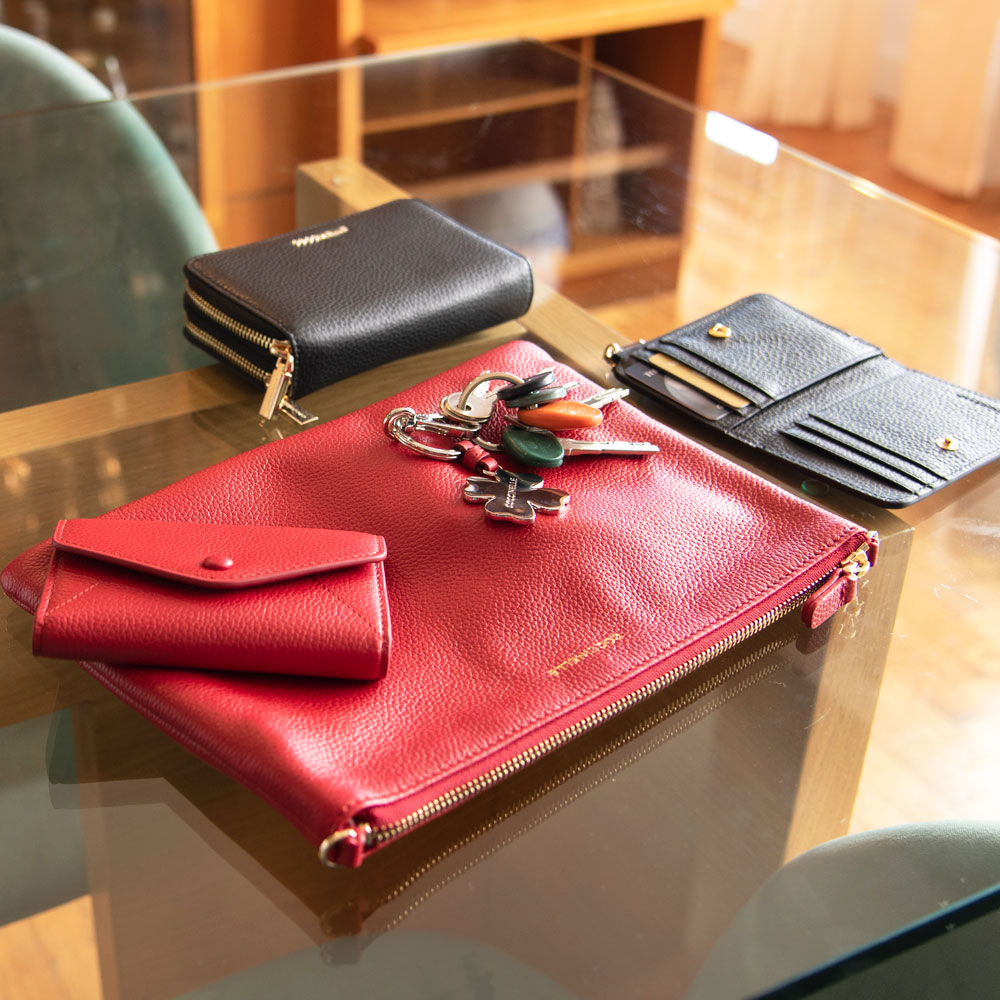 A woman's bag is a universe itself, reflecting the lifestyle, attitudes and tastes of the wearer. The everyday accessories to keep in your bag are just as important as the everyday shopper or business bag, and Coccinelle knows it well: the brand's small leather goods collections include a wide variety of accessories, including clutches, key rings and wallets , of different colors, sizes and styles to meet the needs of every woman.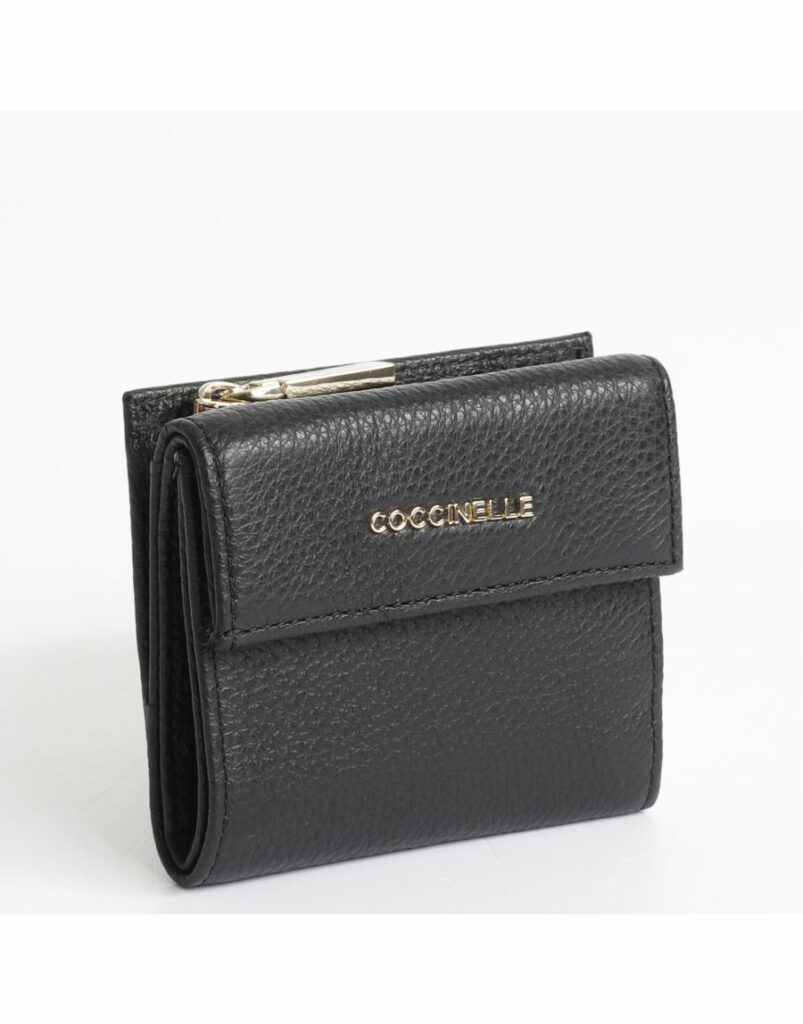 The Coccinelle wallets, for example, represent 100% of this trend: following the introduction of the new format of the ID document, and, based on the new trends in the field, the models of small wallets are equipped with numerous slots for credit cards, documents and fidelity cards, to have the essentials with you and in a small space, leather card-holders perfect to carry every day in your shopper or during special occasions, in a small shoulder bag or clutch. For the lovers of the "carryall" wallet, Coccinelle obviously offers large and capacious models, perfect for banknotes, checks and coins.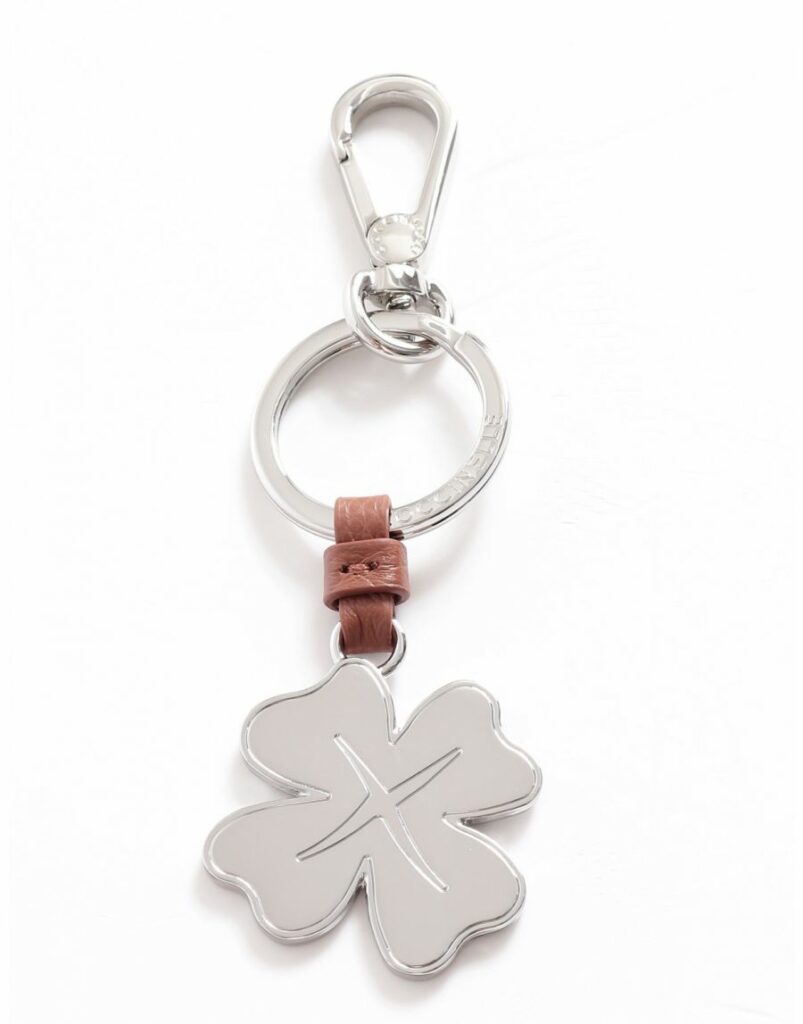 Another small leather accessory that cannot be missing is the keyring: each of us carries at least one set of keys everyday, and Coccinelle makes this need more and more glamorous and refined with keyrings perfect for every need. The Coccinelle pendant keyrings are an example of the femininity of this "tool" where functionality and class blend perfectly: silver chromed steel is combined with pendants representing different subjects through fine leather inserts in the seasonal trend colors.
The Coccinelle keyrings are also a perfect gift idea for a special occasion such as a new home, a car or even a pet, given the typical subjects that the brand offers … or, simply, a prestigious wish of good luck, with the four-leaf clover variant! To keep your keys more protected, on the other hand, Coccinelle presents keycases models with zip closure on three sides or with a simple button, made of leather with refined pale gold details.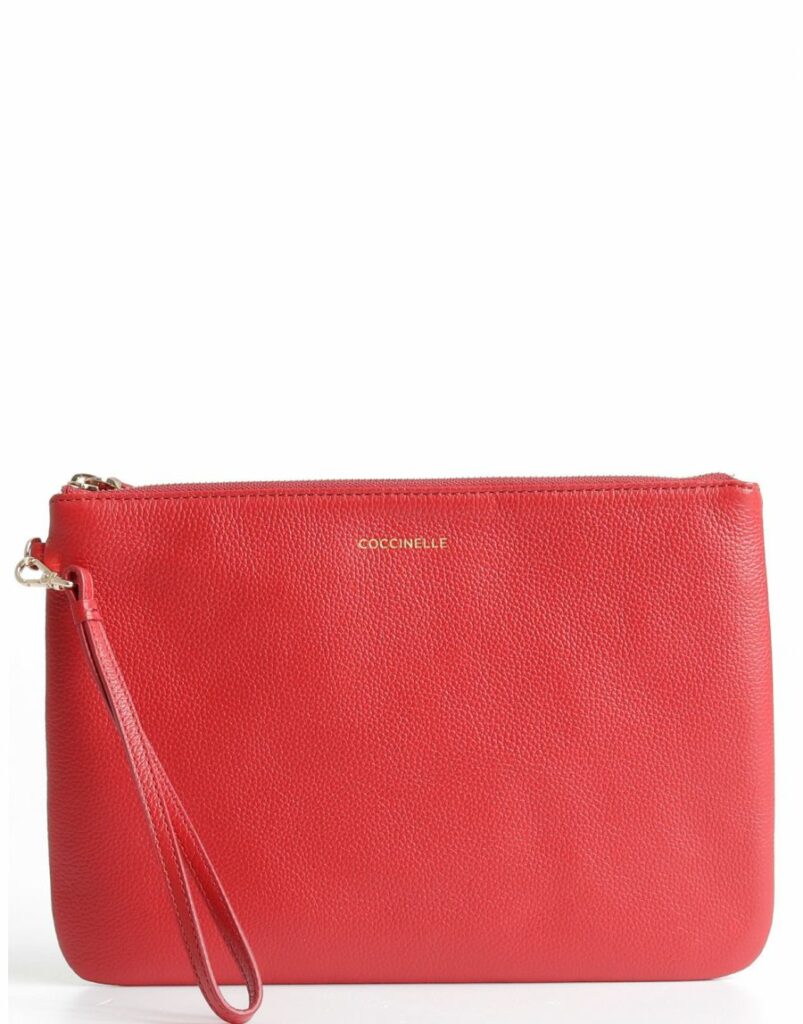 Are you a lover of organization in all its forms, even in the bag? Don't worry, Coccinelle thinks of you too! Nothing better than a leather clutch bag where you can hold make-up and small objects to always carry with you, even better if declined in the glam colors of the season: these clutch bags, to be worn also as a small handbag with wrist portability using a special strap , thanks to their flat design they can be contained in a large bag, so as to efficiently organize your personal belongings.
In short, in addition to offering high quality bags with an elegant and recognizable design, Coccinelle also thinks about what to put inside, re-proposing in these accessories the same care and refinement as always.