Nannini handbags, the new Spring/ Summer 2022 collections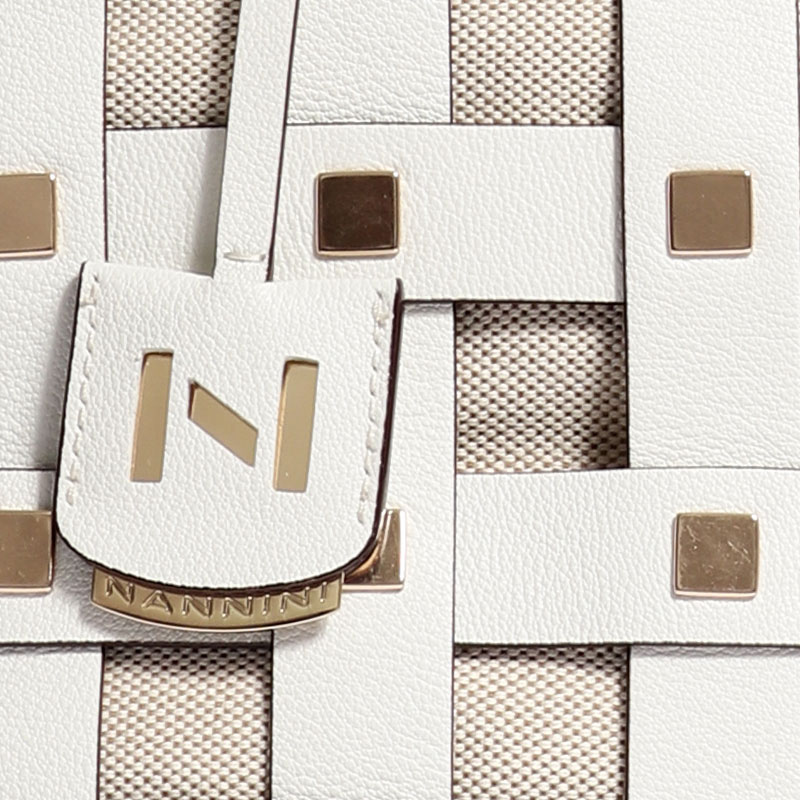 The Spring/Summer 2022 collections of Nannini women's bags offer great news in terms of elegance and femininity, with the arrival of new lines destined to conquer every woman who loves refinement skillfully combined with functionality.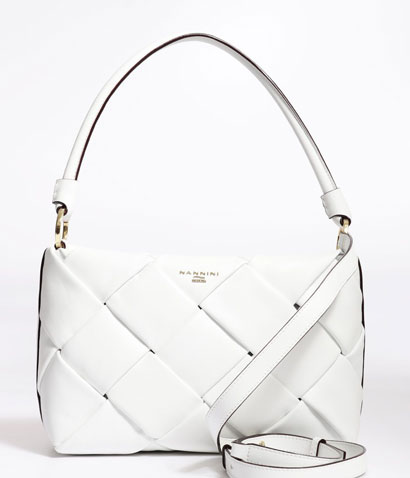 The first feature in common on the new collections is the use of woven leather, whose workmanship is declined in different and imaginative ways: if for the Marvel and Galaxy lines the interwoven workings are used to enrich handles and shoulder straps, in the shoulder bag line Solar, on the other hand, the woven leather covers the entire surface, making each model glamorous, original and fascinating to the eye, despite the solid color processing.
In this sense, the Festive collection also deserves a separate mention, where the leather is woven to create a sort of network studded with gold-colored studs on a canvas fabric background, thus making each bag in the collection unique thanks to the alternation of textures, materials and details. The Festive line includes practical shopping bags and original buckets, ideal for every day thanks to their capacity and functionality.
Another feature of the new Nannini collections is the use of metallic textures such as gold and silver, which we can easily identify in the Marigold and Carnival collections, which offer small purses that are perfect when you want to bring with you the bare minimum but with the right touch of style and elegance.
Our roundup of novelties ends with the line of Nannini Carmen bags, available in different sizes, characterized by a soft leather and soft design, made even more pleasant to the touch by the draped workmanship on the shoulder strap and on the surface of the bag.
In addition to the new collections, we cannot fail to mention the great return of the Liberty models in technical fabric and leather, in the two variants in solid color or with logo pattern, characterized by capacity and great lightness.