Piquadro Dafne: models with a refined style perfect for the contemporary woman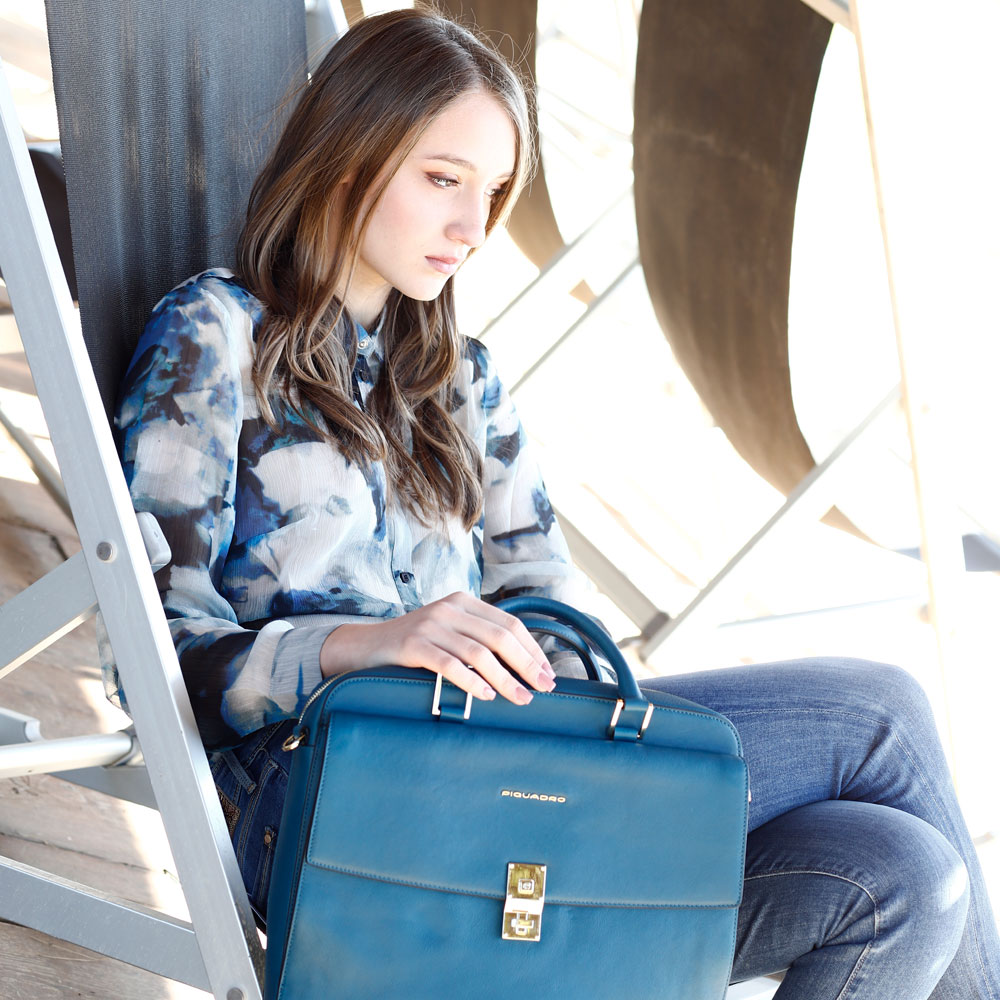 Always a perfect mix between quality and practicality, the business bags of Piquadro are the perfect accessories to accompany every woman or man during the daily commitments.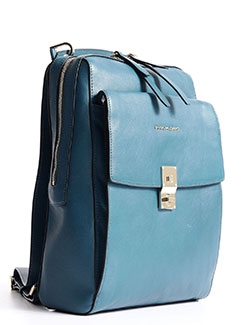 The brand, indeed, with its sophisticated and refined mood, offers extremely functional bags, backpacks and leather goods, suitable for anyone who desires that on business meetings and daily occasions.
A perfect example of all this is the Dafne collection, created for women who want to organize and always keep their personal effects with them, while maintaining a unique and elegant style.
The models are made of leather and are divided into backpacks and business bags, to which is also added women's bag: this models, in particular, has an internal compartment for laptop up to 13.3 inches but also a tablet slot up to 12.9 inches. This product shows all its beauty and functionality thanks to the presence of an adjustable and removable shoulder strap, the front pocket with easy closure and the rear loop that allows attachment to the trolley.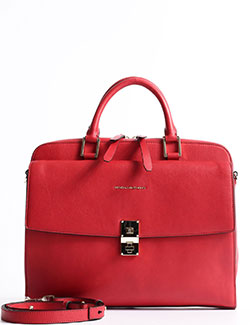 About the backpacks, they're available in two versions, which allow you to carry 13.3 or 14 inch laptops. The first, specifically, has a slightly smaller size and shows, in addition to the adjustable shoulder straps, the upper handle that allows for comfortable transport. The zip closure, on the other hand, allows very quick access to the various internal compartments.
The briefcases that are part of the collection that also have everything needed for the transport of technological objects such as laptops and tablets, which are now of fundamental importance in many occupations.
Furthermore, these comfortable women's bags are available in several models: it's therefore possible to choose the one that suits your needs, based on your tastes and the size of your computer. Both models offer a central pocket with zip and a front with metal closure, and allow double portability, through the short handles or through the use of the adjustable and removable shoulder strap.
All products are featured with many super functional pockets, very useful for carrying and storing everything you need.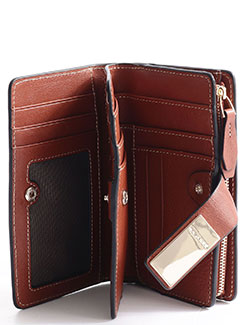 But the options of the collections available don't end there: the Dafne assortment, in fact, also contains several women wallets, all very practical and safe, thanks also to their RFID anti-fraud protection system. Each of these models is designed to meet the various needs of every woman: the small wallet with flap, for example, is the most suitable solution to carry with you a small accessory where, however, you can easily and quickly insert documents and banknotes.
The multi-compartment wallet, on the other hand, with its numerous pockets is perfect for those who wish to be able to carry cards and also take advantage of a convenient coin pocket.
The color shades of the collection are all particular and certainly don't go unnoticed: teal, leather brown, black and red are the available tones and all have an inimitable style, made so also thanks to the very refined gold-colored metalwork
Therefore, as always, Piquadro offers truly quality products made to meet the needs of comfort, safety and refined design.