Braccialini Beth, the bag with a thousand surprises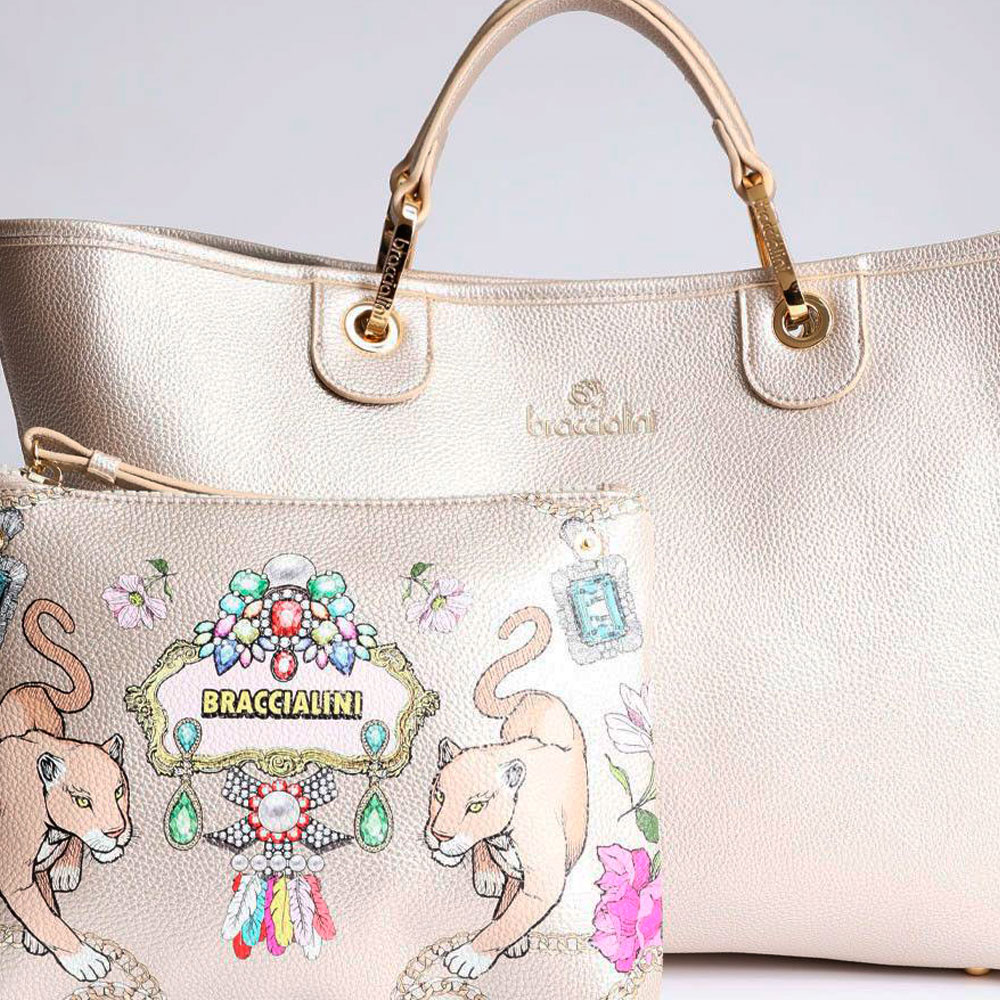 Already protagonist of the last season, also for this Spring/Summer 2023 comes back the iconic Beth collection of Braccialini, an apparently simple and linear model that keeps in its interior big… surprises!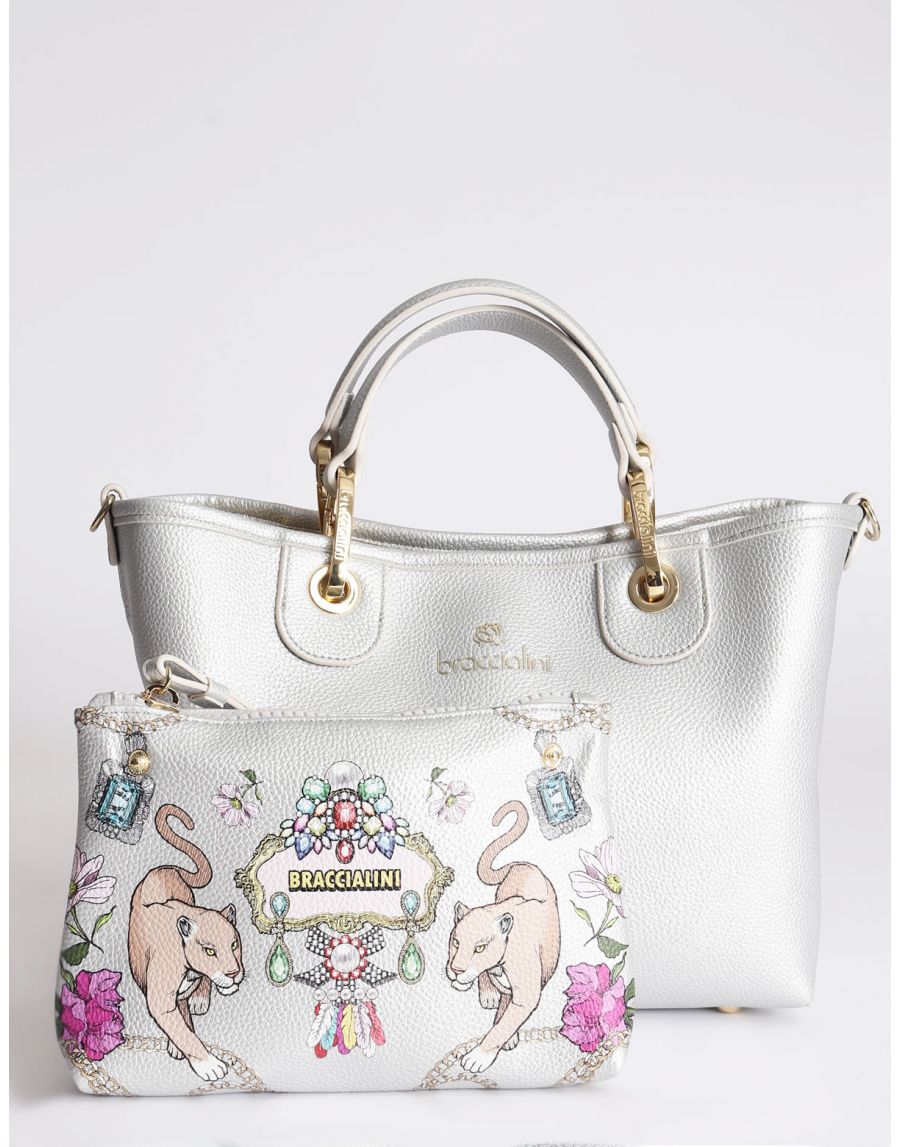 With a classic and functional design the handbag comes with a logoed fabric strap, in order to be carried on the shoulder. The Braccialini Beth women's bag has within it a pochette with a zip, that thanks to the two clips can be extracted from the bag and used as a wristlet due to the special strap.
Special feature of this pochette is the multicolor print themed jewelry and felines, what will be the conductive wires of the Braccialini collection of this summer, original subject and from a strong-tasting provides a style change to the bag itself, whose exterior is in solid colour: the handabags of Beth collection therefore combine two souls, one functional, practical and sober, ideal for example for work or to be wear everyday, and the other gritty and chic, for the most important nights or as a simple particular detail to show when you decide to remove the pochette from the main bag.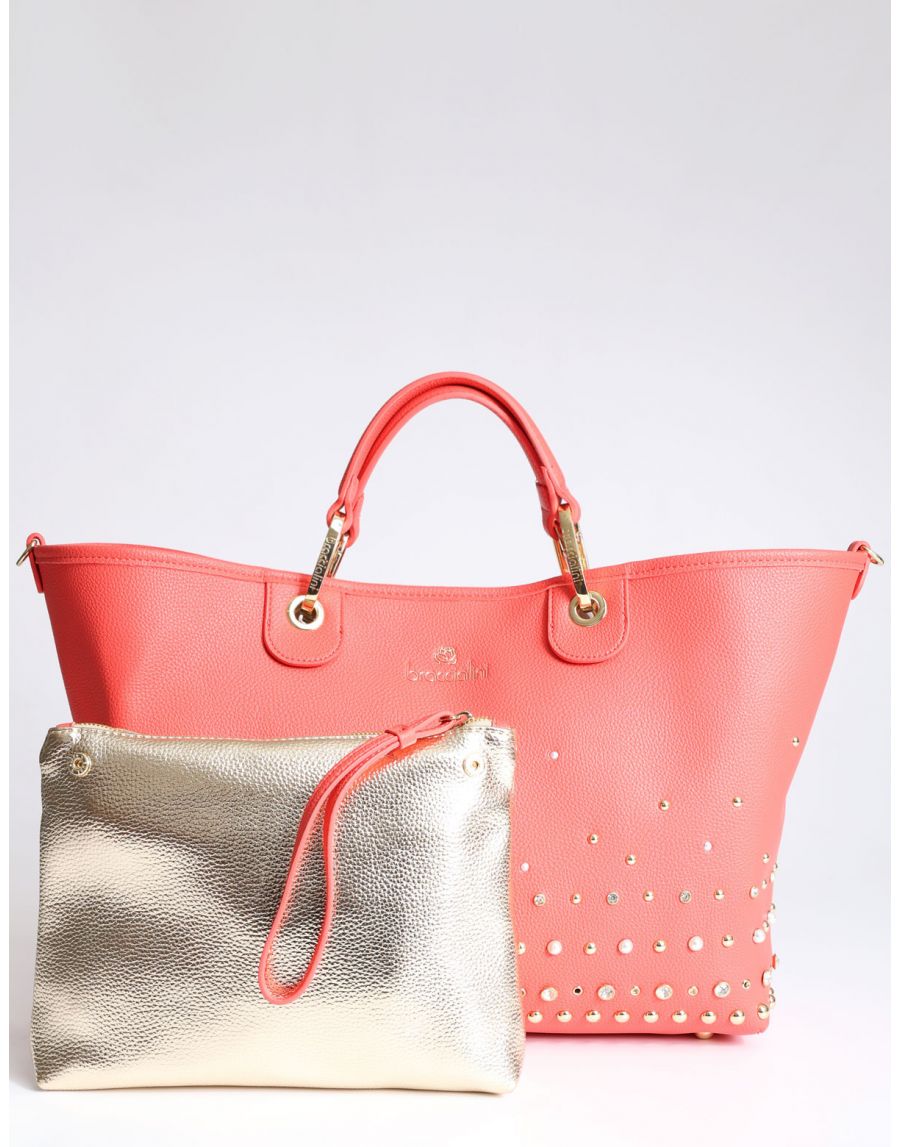 For this summer Braccialini goes ever further, introducing the Beth Jewels collection, that is characterised by an inner pochette in metallic material and an exterior studded with rhinestones, gold studs and pearls, for those who love to revive their look with a sparkling style to say the least!
The Braccialini bags of Beth collection are available in two sizes and an assorted palette of colors, ranging from great classics such as black and white to perfect shades for the summer like the blue and the coral, without forgetting the stronger tastes with the metallic variants in gold and bronze.