Kick Off, lightness for your free time and travels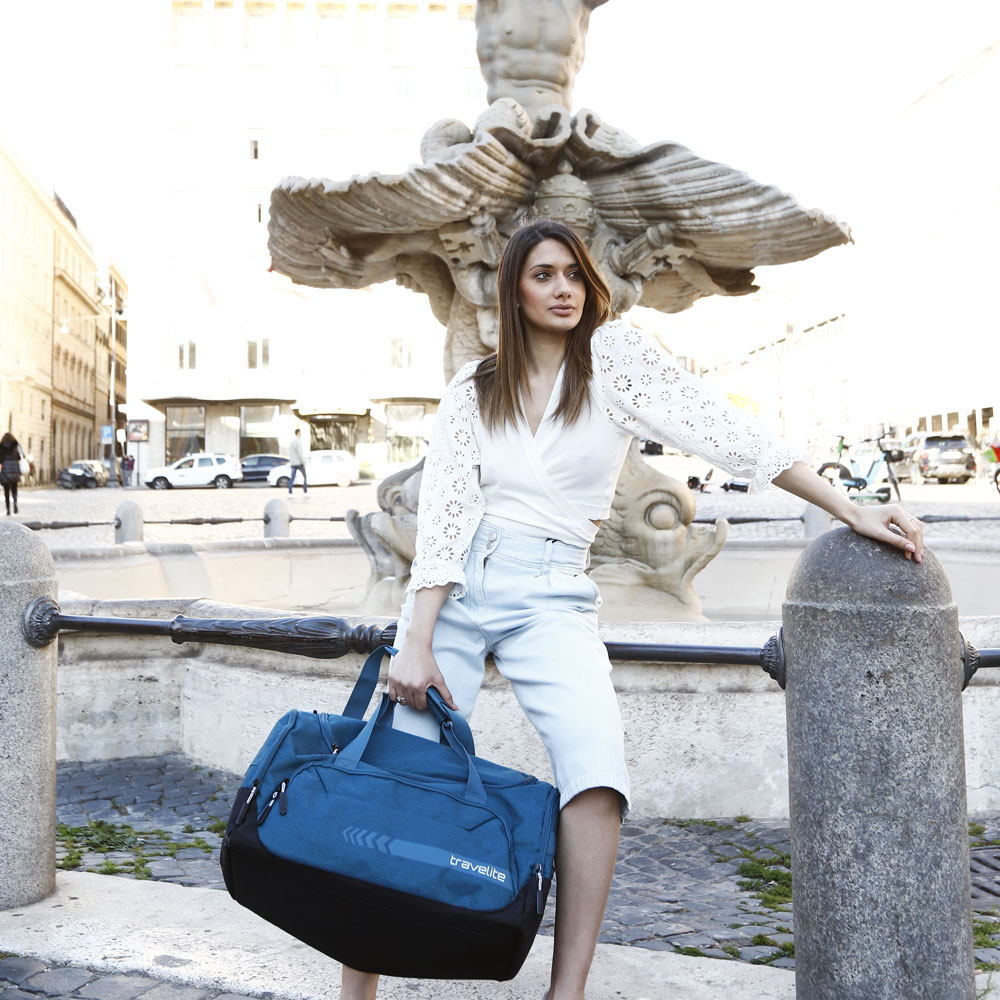 Beyond the collections which provide sets of softside and handside suitcase, Travelite dedicate a wide space to the collections based on deconstructed products like duffel bags and backpacks with or without wheels, meeting thus those who desire to use these products not only on a journey but also in your free time, or choosing to travel with a different type of luggage.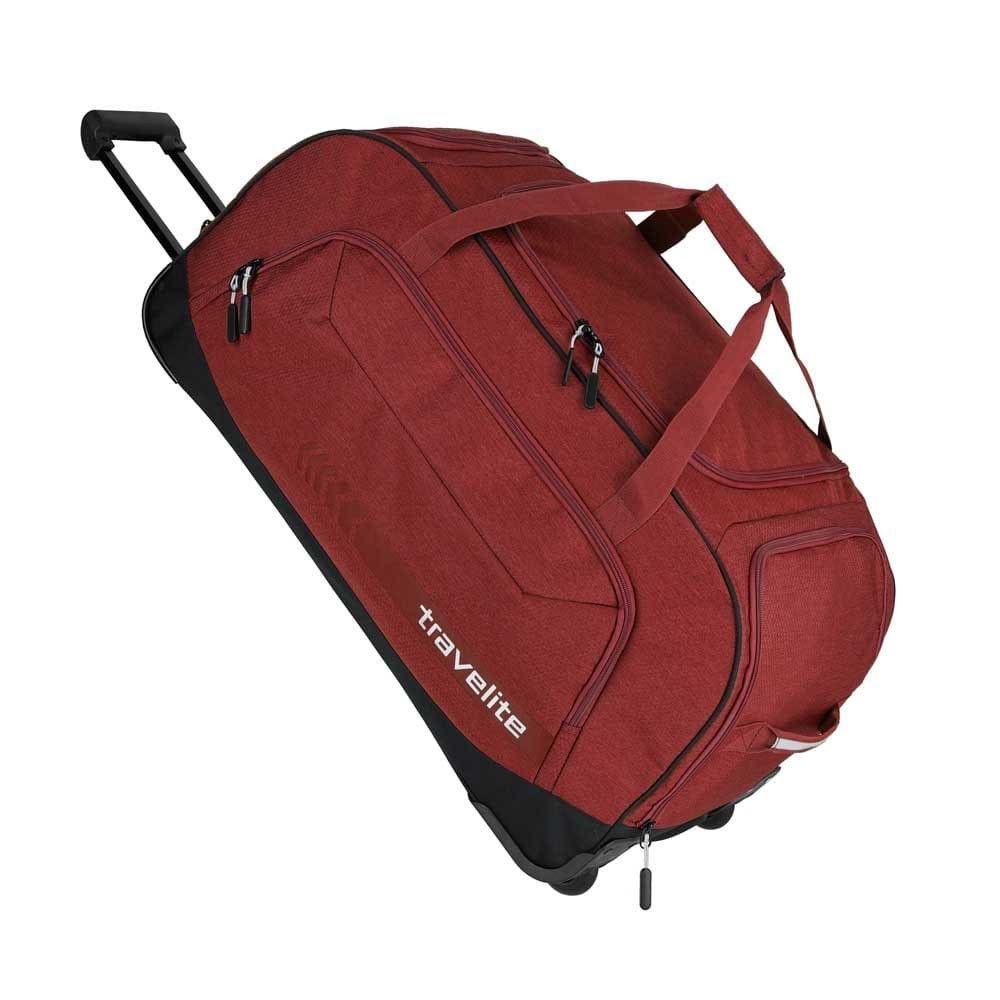 Kick Off Travelite collection answers perfectly to this necessity, with a huge range of accessories of different capacity and functionality, all characterized by the same characteristics, that are capacity, lightness and practicality.
From the duffel bags with wheels to the backpacks perfect for sports, the capacity is one of the main strengths of the collection, thanks to his design and wise inner organisation of the space with perfect pockets and compartments, in order to order better all the content without forgetting space but while maintaining order. This peculiarity, as well as being extremely useful whether in long journey or in short ones, is fundamental in the case you wish to use Kick Off products for the gym, for example, when it is essential to separate spare clothes from footwear or from the necessary for the shower.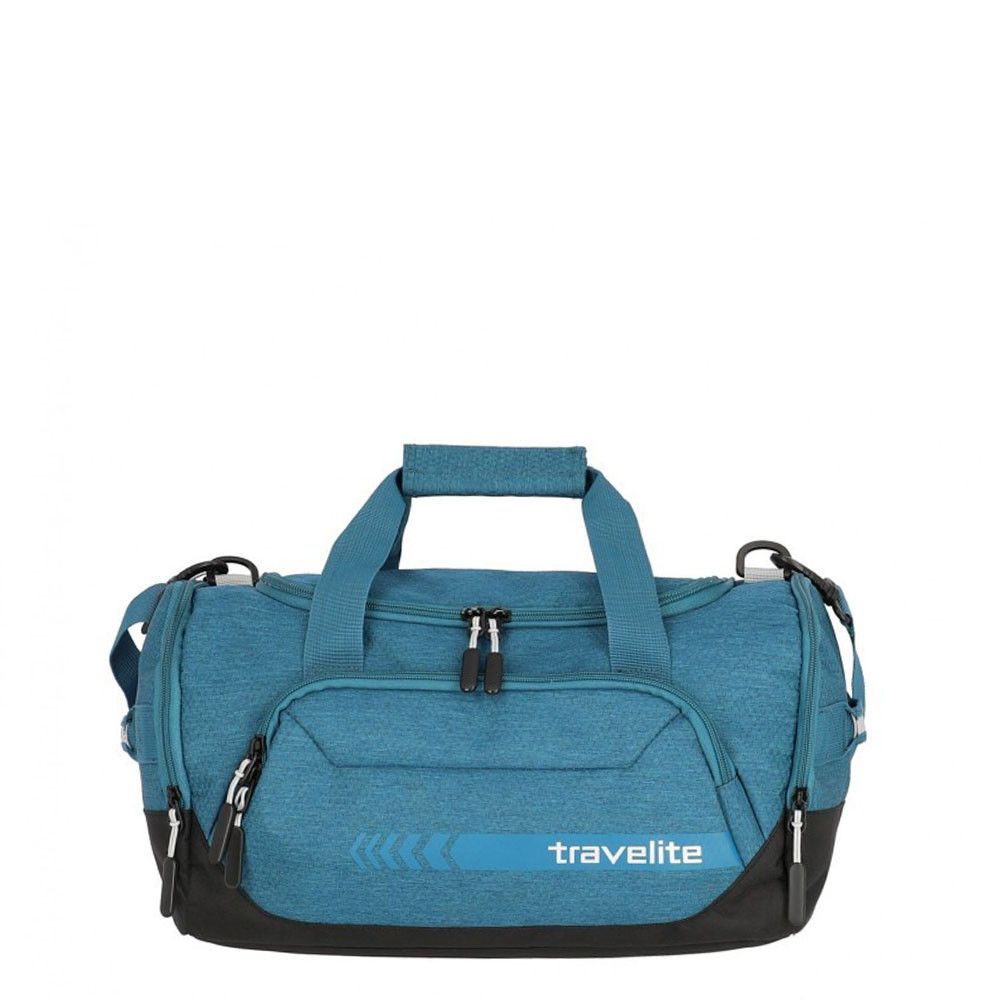 The lightness of the duffel bags, suitcases and Kick Off backpacks comes from the use of an extra light polyester and, in the case of suitcases with wheels, by an equally light structure and minimal in his parts,in order to make even the widest luggage manageable. Also about the polyester, the weft used to make Travelite accessories of this collection reduces scratches and makes cleaning easier, even with a simple wet cloth.
Another peculiarity not to be underestimated concerns the fresh, young and dynamic color palette in which the models are available, ranging from classic black to gritty red, but passing through a fascinating oil color and the feminine candy pink.