Braccialini Fall/Winter 22-23: Winter Oasis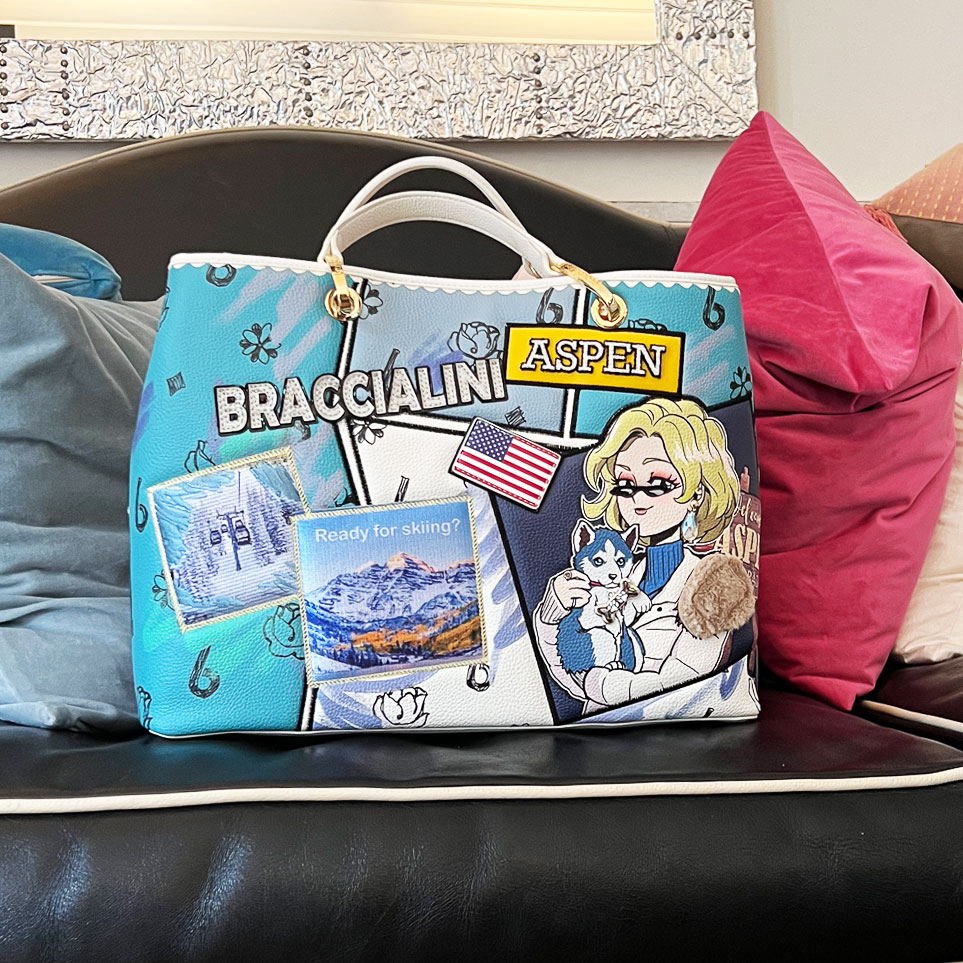 An enveloping embrace, to warm us up from the cold winter: this is what Braccialini bags and accessories evoke for the new Fall / Winter 2022-2023 collection, a real Winter Oasis where you can get lost in the name of fashion and style.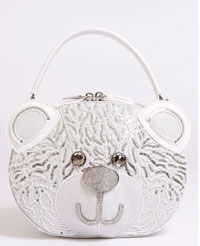 This particular hymn to winter can only begin with the Tema (Teme model) of this season, in the shape of a polar bear, entirely handmade of leather as in the best of the traditions of the brand's Temas, with the characteristics of the animal face made with sparkling stones and details in relief, such as the nose, eyes and ears. Equipped with a top handle, two zips and a shoulder strap, this original and prestigious handbag is perfect to wear on the most particular social occasions, a real jewel to carry on the shoulder.
The Icons collection is also in the same mood, with handbags distinguished by the quilted eco-fur cover, enriched by metal details such as gold-colored handles and shoulder straps, as well as the Beth Fur line, which offers a very tasty variant in metallic finishing and eco-fur edging, as well as the internal eco-fur clutch that can be removed and worn as a single handbag.
The great return of the collection are obviously the iconic Braccialini Cartoline bags, which this cold season travel to the perfect destinations for winter holidays, from the mountains of St. Moritz or Chamonix, up to the cosmopolitan Tokyo and New York.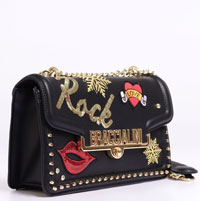 This season greets also great classics of Braccialini bags and shoulder bags, such as the Rock collection, rich in gold-colored metal details, pins and sequins with a chic and punk taste at the same time, as well as the Naomi one, where the details are reinterpreted in romantic and feminine key.
Another great return is the Font collection, made with a particular jacquard fabric with logo print, in the color variants of brown, black and beige.
The use of light colors is in fact one of the strong points of this season's collections, proclaiming that the association of ideas between light colors for summer and dark colors for winter is now outdated, indeed playing with originality in a transversal and irreverent way, as only Braccialini can do.